| | | |
| --- | --- | --- |
| The Impossible Cry-O-Meter | | |
Written by Ivan Radford
Friday, 11 January 2013 13:38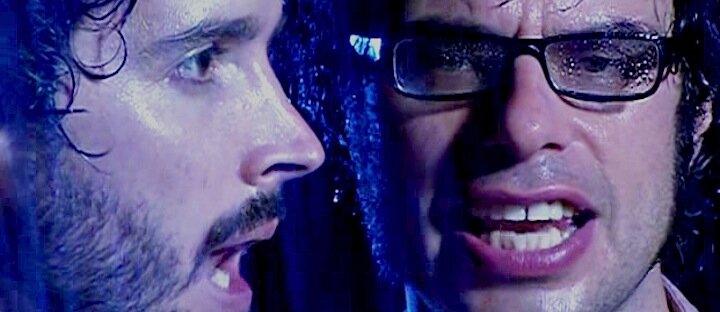 The average human cries 121 litres of tears in their lifetime. I lost at least half of them on Wednesday night when I saw The Impossible. I didn't cry once. I cried six or seven times - enough to leak a large pool of salty man fluid onto the chair and floor around me. Or to suggest that there's something seriously wrong with my local Vue's air conditioning, which made it rain on my face repeatedly for two hours.
But how much is all that water worth in real terms? A bottle of Volvic? The high-capacity engine of a Peugot 407? A mini can of Mountain Dew that you used to get in Woolworths for 23 pence?
Allow me to introduce the scientifically accurate* Cry-O-Meter to recreate the experience of watching Juan Antonia Bayona's gruelling, harrowing, incredibly moving movie.
*may not be scientifically accurate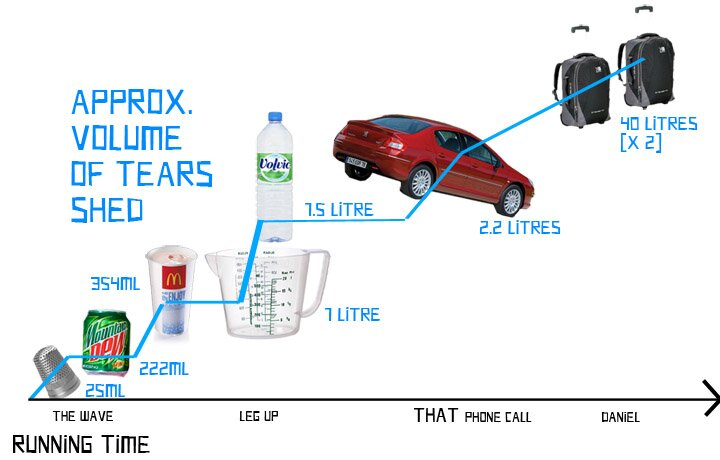 So there you have it. By the end of The Impossible, the immersive sound editing, horrific graphic injuries and the emotional decision to present it all from a child's perspective will leave you feeling oddly uplifted but also very drained - to be exact, drained of 80 litres of tears.
That's enough to fill two of those suitcases that are allowed to be taken onboard a Ryanair international flight as hand luggage. And, if my maths is correct, apparently about 95 per cent of my approximate total body weight. Hmmm.
So yeah, forget dieting: if you want to lose weight this January (and potentially sap your body of all moisture), go and see The Impossible. Just don't come crying to me when you end up looking like the wrinkled underside of SpongeBob SquarePants' grandma. Because I've got no more moisture to spare.