| | | |
| --- | --- | --- |
| Skyfall Week: Bond on Bond review (or, How I learned to love Roger Moore) | | |
Written by Ivan Radford
Tuesday, 23 October 2012 08:06

"What I can't remember, I'll just have to make up…"
As we count down the days to Skyfall's cinema release, I'm not going to bother ranking all the different Bonds in a row – we all know Roger Moore is bottom anyway – but one 007 thing I've been guiltily enjoying is Moore's book, Bond on Bond.
Sir Roger may have been the worst Bond, too many laughs and not enough anything else, but Bond on Bond has taught me to love the guy.
"Back then I could leap out of a chair without fear of my knees cracking; could chew a toffee without fear of losing a tooth; could admire my flowing locks and my bronzed, slim torso," he gushes in the book.
"With a twitch of the old eyebrow I set pulses racing across the world. These days it's my pacemaker that keeps my pulse racing."
The book itself, which runs a decent 224 pages, is well presented with lots of sexy pictures and movie stills. But it doesn't contain much critique of the franchise – he says Daniel Craig is the best 007, but that's about it – instead turning into a roundup of facts and figures have been covered in better (and now cheaper) anthologies.
Why bother with it? Because Moore's dry prose is rather charming stuff. It's like listening to your granddad waffle on about something for hours - but that something happens to be the longest-running franchise in movie history..
Here are some my favourite bits…
Q couldn't work a VCR
Desmond Llewelyn didn't have much in common with Q. "Off screen, hewas a complete technophobe who struggled to operate his own video recorder!" explains Moore. Which makes Ben Whishaw even more of a QILF.  
Nick Nack liked sex... a lot
Nick Nack was small in stature but huge in other departments… "Dear Hervé Villechaize was a fun character," recalls Moore, "and sex mad! I asked him how many girls he'd had while shooting in Hong Kong. 45." I just hope that he said: "This one was the best, n'est-ce pas?" after every time.
Blofeld's cat used to wee on Blofeld
After seeing a photo at the Barbican's Designing Bond exhibition of the 10 odd cats used to play Blofeld's pussy, this is perhaps my favourite Bond fact of all time: Blofeld's cat, that stoic, fluffy, evil bastard of a pet, used to crap all over Blofeld's pristine grey trousers. "Blofeld's cat didn't take kindly to the explosions on set," explains Moore. "It frequently relieved itself on its master!" And, of course, once one was finished emptying its bladder, they probably just brought on the next…
Roger Moore looks good with a beard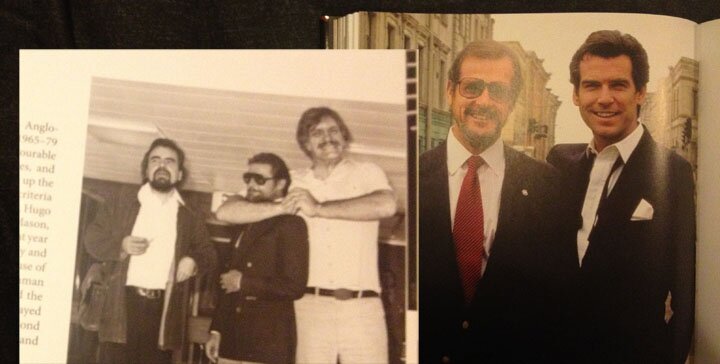 Who knew?
Moore always wanted to play a Bond villain
"I always wanted to play a Bond villain as they invariably have the best dialogue." On the downside, they also get peed on by their cats.
Moore read Ian Fleming
Roger Moore was a bad Bond. There. I've said it. Not because he wasn't sexy, athletic or suave, but because his natural comic talents and the nudge-nudge-wink-wink culture at the time took all the grit out of what effectively is a franchise about a paid killer. But respect to Roger: he apparently went back to Fleming to research the role. "There was a line in one of the Fleming novel's: 'Bond did not particularly enjoy killing.' And that was the key to my interpretation of the role."
As for the backlash against him, the lovely guy's so modest that he joined in himself. "I did make several suggestions of really bad actors to Cubby," he says, "but I gave up on that as I couldn't find any actors worse than me." COME BACK, ROGER, ALL IS FORGIVEN.
Roger looked nothing like his stuntman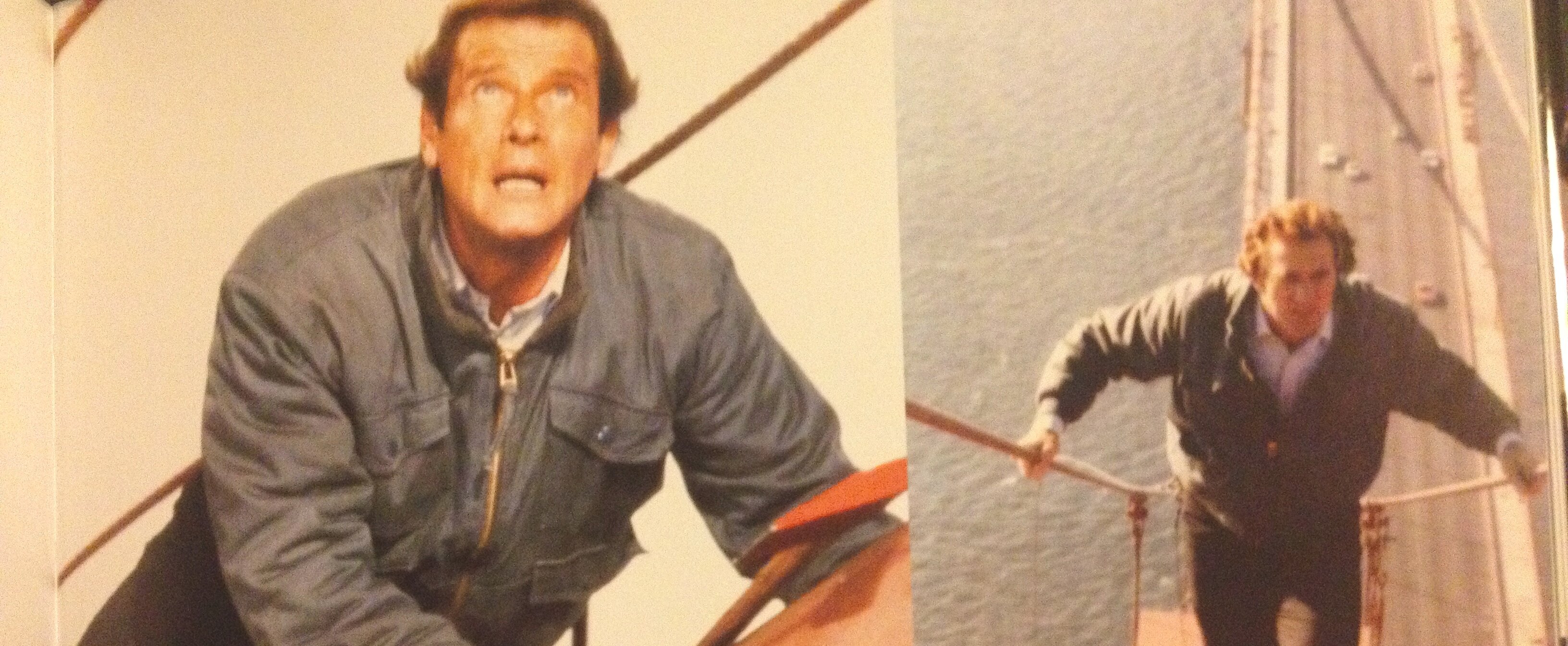 It got laughably obvious towards the end of Roger's Bond career: there was no way an old grandpa could convincingly run up and down the Golden Gate Bridge, especially when his stuntman looked nothing like him. Here he is, fresh from a stint doubling as Alan Partridge. Or is it fat Val Kilmer?  
Roger Moore used to blink
A while back, the delightful Film Intel wrote something about Daniel Craig. Looking at the Skyfall trailer, they pointed out that you could tell Craig was such a badass Bond because he doesn't blink when he fires a gun. Moore? His eyelids are having a veritable party. "Whenever I had to fire the PPK, I used to anticipate the bang and blink," he admits. "The director would call for us to go again... such a coward."
Roger Moore went on QVC
Yep. That's right. Sir Roger Moore went on QVC to sell his Bond on Bond book. He sold something like 1,500 copies in a few minutes, according to Yahoo (who also handily nabbed a screenshot from QVC). That, a book signing at HMV, appearing in Bond doc Everything or Nothing and a ton of Blu-ray promotion? When was the last time Connery went on a low-budget cable shopping channel? It either proves Roger has no shame, is happy to embrace the role that made him a star, or that Sean is seriously uptight in his old age. QVShee? Shmooveeshee.
Bond on Bond is out now to buy with an RRP of something like £25. Don't worry: I'm yet to see anyone sell it above £15 – and that price will get even cheaper by Christmas.
(If hardbacks aren't your thing, you can have Roger dribble it seductively into your ear in audiobook format too. And for the first time in my life, I can honestly say I love the sound of that.)