| | | |
| --- | --- | --- |
| Desert Island Survival Guide | | |
Written by Ivan Radford
Saturday, 04 February 2012 11:29
You know how it is. You wake up. Your boat's wrecked. There's sun. There's sand. Maybe a pirate or a cannibal or two. Probably a giant bee hiding in the bushes. In short, you're screwed.
But wait. Before you decide to sit around growing a beard, reading Jules Verne and thinking about death all day, get out your phone and load up this handy desert island movie survival guide. You'll be singing, drinking and laughing your way to freedom in no time at all. (Well, in as much time as it takes you to read the guide, follow the instructions and laugh your way to freedom.)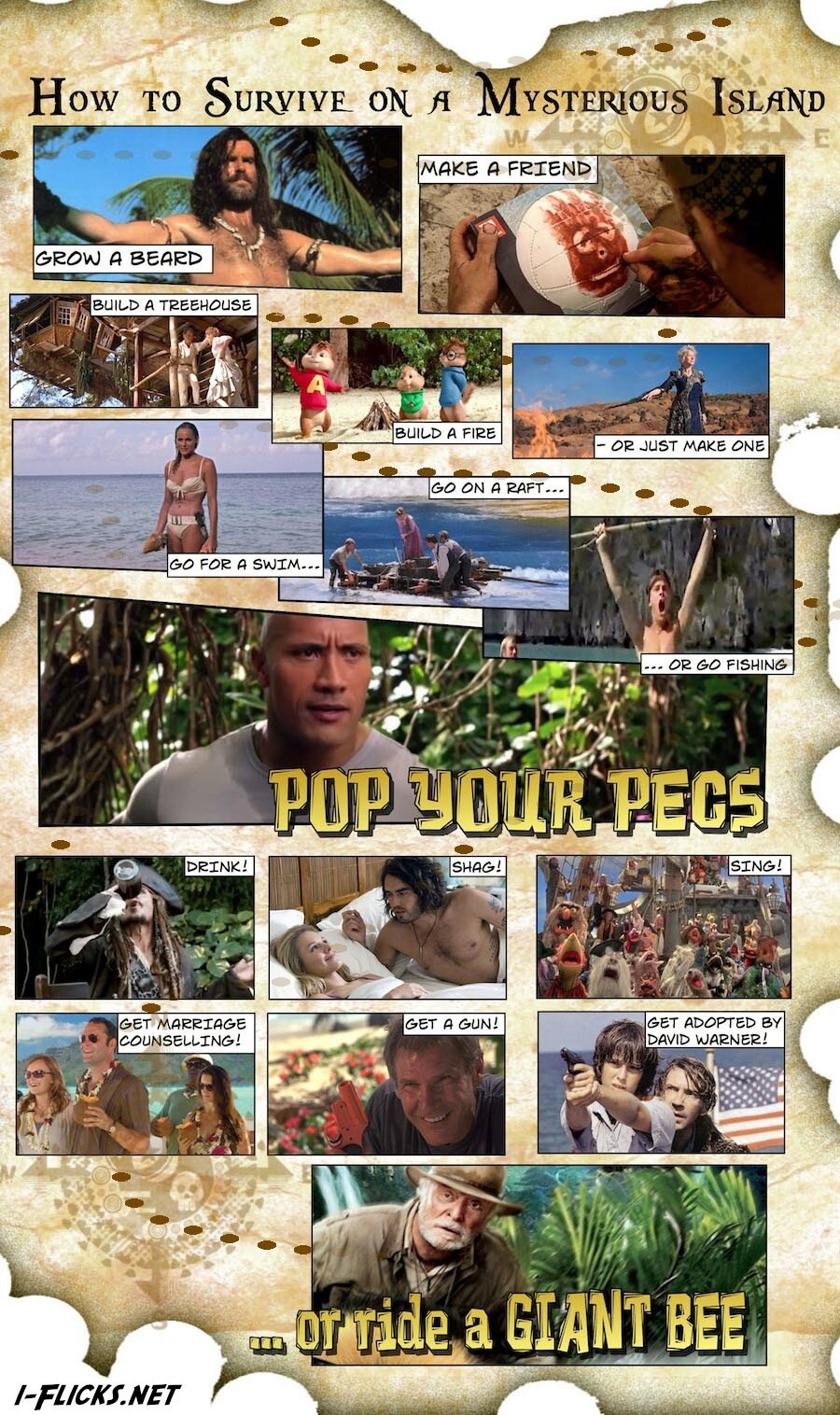 Journey 2: The Mysterious Island is out in cinemas this weekend. Head this way to see the trailer and watch The Rock say the word "emasulating" - or read our Journey 2: The Mysterious Island review.
For more How To... guide goodness, check out our Jurassic Park Survival Guide, How to Stop the End of the World and other infographics.
Tags:
alvin
chipwrecked
desert island
journey 2
journey 2 the mysterious island
the rock