| | | |
| --- | --- | --- |
| The Oscarnomnomnom Challenge 2012 | | |
Written by Ivan Radford
Saturday, 28 January 2012 08:24
Looking for something to distract you from the stupidity of this year's Oscar nominations? Wish you could nibble on Kristen Wiig's cupcakes to make it all better? Then good news! The Oscar Nomnomnom Challenge is back - your annual chance to get free food in exchange for correctly guessing who will take home the shiny bald gold men of 2012. (Note: Nibbling of Kristen Wiig's cupcakes will not be required.)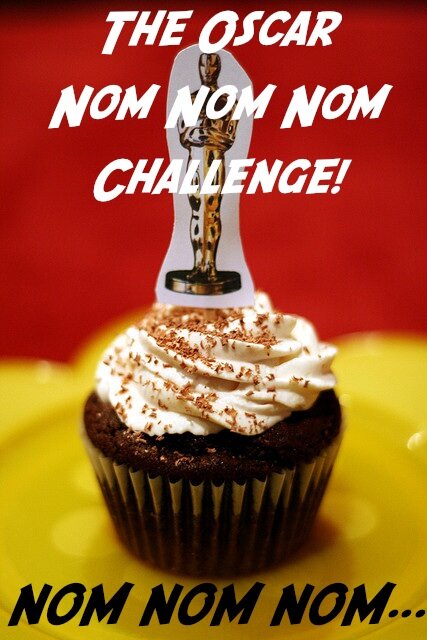 (I am obliged to admit that I stole this cupcake from someone called "
freakgirl
" on Flickr)
All you have to do is predict who will win in each category at this year's Academy Awards. To take part, write down your predictions, take a photo of them and Twitpic it with the hashtag #Oscarnomnomnom. (Alternatively, email your list to This e-mail address is being protected from spambots. You need JavaScript enabled to view it .)
The closing deadline for all entries is 11:59pm, Saturday 25th February. That gives you LOADS of time to enter - and even enough time to go and see Moneyball on Saturday afternoon at Odeon Panton Street.
I'll post each entry up here as they come in and tot up the points once the Oscars have been handed out on Sunday 26th February. The person who gets the most right wins the cupcakes. 
Last year, that was me. Think you can rise above that? Doughn't hesitate to get a slice of the action.
This bake off is about to take off. Again.
Head this way for a full list of the 2012 Oscar nominations.