| | | |
| --- | --- | --- |
| Home Videos: Sense and Sensibility (1995) | | |
Written by Ivan Radford
Tuesday, 06 September 2011 06:27
With Jane Eyre out in cinemas this week, it's only natural that I root through the stack of VHS tapes in my attic and pull out Sense and Sensibility to watch.
"Oh, but those films are nothing alike!" you exclaim like a foolish buffoon. You'd probably be right. Jane Eyre's a gothic drama written in 1847. It's all moody, dark and mysterious. Sense and Sensibility is a light-hearted take on the titular two feminine emotions from 1811. It's happy, colourful and neatly tied up by social conventions.
But if you hush up and go back to your needlepoint like a good little girl, you'll realise out that these two costume dramas have one massive thing in common:
Hats. Specifically, men wearing hats. You can't have a Bronte or an Austen novel without a man in a hat, and Sense and Sensibility doesn't disappoint in that department.
Observe: here is Hugh Grant. He is wearing a hat.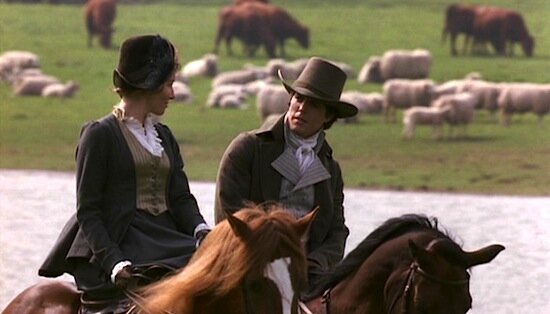 He bumbles and stumbles his way through the script, all precision comic timing and effortless charm. But you know what? All that would be nothing without the hat.
Of course, you can tell he's destined to fall in love with Emma Thompson. At the age of 36, she's clearly way too old to play Elinor Dashwood, a 19 year old girl, but that doesn't matter. Why? Well, mostly because she's Emma Thompson. She's talented and she's got enough Oil of Olay to be convincing as the spinster-in-waiting. It also helps that she wrote the script - a daring choice by producers Sydney Pollack and Lindsay Doran.
And what a script it is. Condensing Jane Austen's elongated prose into 135 witty minutes, Sense and Sensibility flutters by in a pleasant breeze of something breezy and pleasant. But you know what makes Emma's adaptation even more pleasant? The fact that she wears a hat.
But the hat-wearing doesn't stop there. Oh no. This hat-wearing party of people wearing hats is only just getting started. Evidence the second comes shortly after Hugh Grant's entrance. Riding in on a horse and saving Elinor's tempestuous (read: emo) younger sister (Kate Winslet) from the rain, it's only Alan blooming Rickman! Needless to say, he's wearing a hat.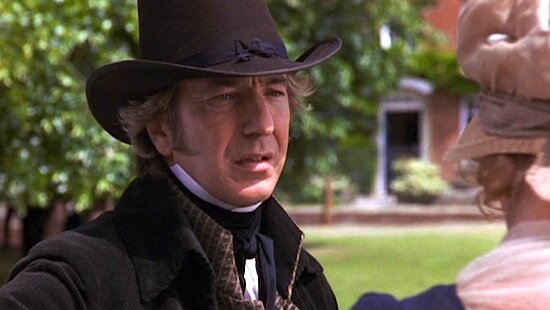 All brooding sideburns and menacing stares, Rickman's Colonel Brandon is half-suave gentleman and half-potential serial killer, but you know what? His hat's awesome. And sometimes, that's all you need. Brandon's another brilliant piece of casting, allowing Rickman to showcase his sensitive side after blowing holes in Bruce Willis in Die Hard.
Then, just when you think the hat-wearing can't get any crazier, in walks Hugh Laurie. And you'll never guess what. That's right. Like the first Hugh, this Hugh is also wearing a hat.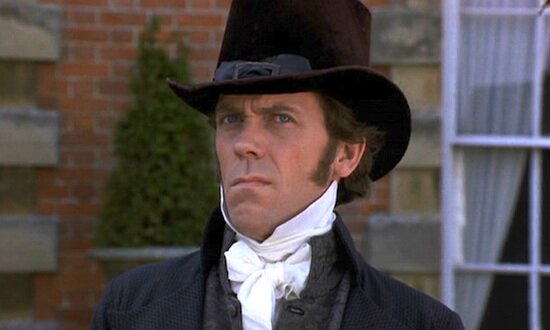 Hugh #2's only in it for 10 minutes, but he milks that part for every laugh he can get - proof that the casting agent really knew how to assemble a supporting ensemble (shout-outs go to Gemma Jones, Greg Wise and Tom Wilkinson).
Overall, it's very enjoyable stuff, like an extremely sophisticated episode of EastEnders. It's the kind of thing that's been sabotaging child literacy for years, not to mention supporting students through countless English degrees. Need to read Sense and Sensibility for next Tuesday? Easy, watch the film. If you can't remember a character, don't call him by the actor's name (that's a dead giveaway) just refer to him as "The Man with the Hat". Everyone will assume they know who you mean.
But apart from the academic convenience, what makes Sense and Sensibility worth owning on VHS is that it carries its trashy romance with a classy air that understands Austen's social satire. And that's all down to Thompson's screenplay and Ang Lee's direction.
Oh yes, this is an Ang Lee film. His first English language film, in fact. Bonnets, bosoms and blouses - not a subtitle in sight. And he absolutely nails it.
What's the director's secret? Well, it's quite simple really: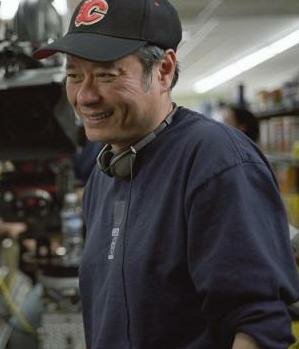 Gotta love those hats.
Sense and Sensibility is out now on VHS priced 50p from all good charity shops. Just in case you can't make it to Jane Eyre.
Tags:
1995
alan rickman
ang lee
greg wise
home videos
hugh grant
hugh laurie
james fleet
jane austen
kate winslet
sense and sensibility