| | | |
| --- | --- | --- |
| Home Videos: The Full Monty (1997) | | |
Written by Ivan Radford
Tuesday, 30 August 2011 09:41
You can only stare at six semi-clad men for so long before you give in to temptation and shove it in. Which is why I finally plonked in the VHS tape of The Full Monty over the weekend and watched it for the first time since 1997.
The first thing that greeted me? A music video for Hot Chocolate's You Sexy Thing. A whole proper music video? It's like a special feature on a DVD! Who knew 1997 was such an advanced year?
The modern technology didn't stop there. Before Peter Cattaneo - that's the director of BBC's Rev, to you and me - could get his film up and running, 20th Century Fox were busy advertising their videos of The Simpsons. That's right. The Simpsons. On video. In your very own home. And not just one episode, no. A whole four episodes. Behold the true power of a fully operational VHS: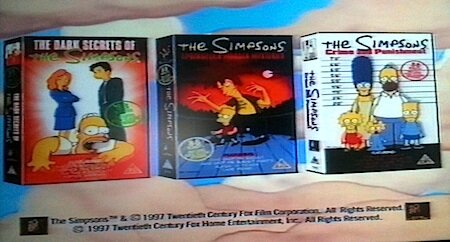 Not that folks in Sheffield would be surprised by that. After all, it's a "City on the grow!" according to the news reel at the beginning of The Full Monty. Cutting between butch men welding steel and cute women dancing in nightclubs, Sheffield looks like a proper modern metropolis. "Yorkshire people know how to have a good time," boasts the newsreader.
Then we switch to reality, and Robert Carlyle and a fat man are standing on a sinking car in the middle of a canal. Can you say dramatic irony?
It's a great start for Simon Beaufoy's script, which, alongside Richard Curtis's work, really did set the template for British movies in the 1990s. Social context? Check. Father-son bonding? Check. Copious swearing? Effing check. Running around the closed steel mills scrumping for girders they can flog for £20, Gaz and Dave are on the bread line, and life's gone to pot. Gaz's kid is drinking beer in a strip club, their wives are taking a slash standing up in a urinal - it's quality family-friendly entertainment.
Of course, it's only getting started. Barely 15 minutes in and Dave's worked out their problems can be solved by cold hard maths. And charging women to see an all-male strip show. "Times £10 by a thousand and you've got... a lot," he says, all Northern and deadpan. But within 90 minutes, we know that we'll be watching the whole cast get their kit off. And it's precisely that raucous charm that makes The Full Monty so likeable. There's even a cherky nod to Brassed Off in there.
But for all the raunchy jokes and the witty one-liners, the most fun part about The Full Monty is undoubtedly playing Spot the Actor. Robert Carlyle and Mark Addy are easy game, and managed to convince without ever being typecast as their characters - a relief, given what they got up in their post-Full Monty careers.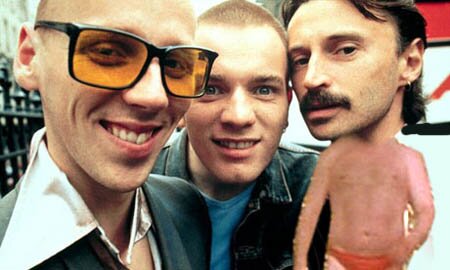 Choose life. Choose being a male stripper.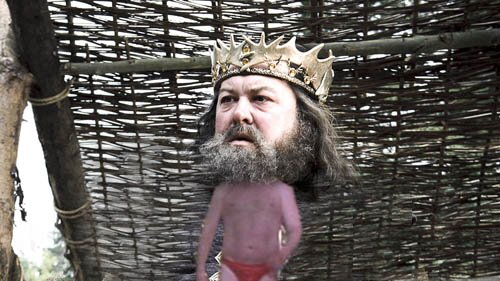 When you play the Game of Thrones, you win... or you take your clothes off.
But the one actor I completely forgot about was Tom Wilkinson: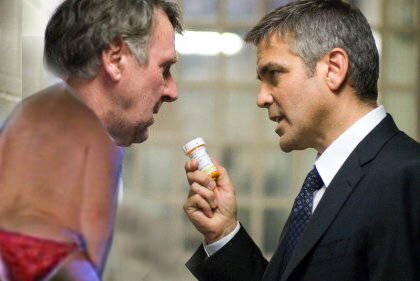 Michael Clayton - a tale of law, shady businessmen and little red thongs.
Born in 1948, this was possibly the Oscar-nominated actor's first really high profile mainstream role. Which begs the question: was Tom Wilkinson ever young? I refuse to believe he ever looked any different to the picture above (with clothes on, obviously).
But even with Mr. Wilkinson on board, the best cast member award has to go to this man: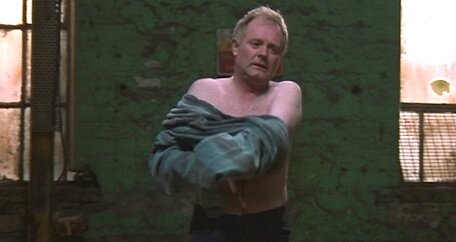 It's only Les Battersby off Coronation Street!
Combine Corrie cast members with that sexy single from Hot Chocolate (and a bit of Tom Jones) and you really are onto a winner. Especially if you're bored in the queue at the Post Office:
(Amazingly, Tom Wilkinson's dance moves still make me laugh out loud.)
But the lesson from The Full Monty isn't just how to make an excellent British comedy, oh no. It's a £51.9 million-grossing pick n' mix of British charm and blokes' todgers, but underneath all that? It's only the flipping solution for the entire unemployment crisis of our country.
When Carlyle and co smash Old Wilkie's gnomes and distract him at a job interview, it's sad to see his garden ornaments destroyed, but the missed opportunity of employment gives the movie a painful topical streak that it hasn't had since the early 1990s. Thank goodness the cast and script are cheerful enough to stop things getting too depressing. The bottom line:
Young? Just out of uni? Stuck for a job? Become a stripper and you're sorted.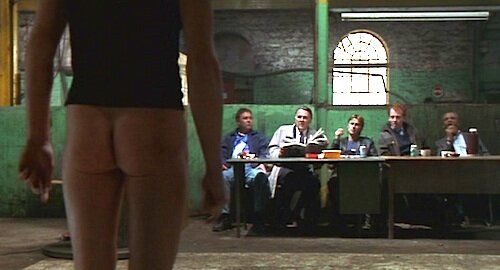 It gives a whole new meaning to "The Big Society"
Now if you'll excuse me, I'm off to practise taking my clothes off before my next appointment at the Job Centre.
Tags:
game of thrones
home videos
mark addy
peter cattaneo
robert carlyle
the full monty
tom wilkinson
vhs