| | | |
| --- | --- | --- |
| If You Liked Kyle Chandler in Super 8... | | |
Written by Ivan Radford
Saturday, 06 August 2011 13:09
... then you should probably start watching Early Edition. Back in 1996, it was what all the cool kids were talking about.
In case you've never heard of it, Early Edition was a TV show based around that well-known premise: What if you received a newspaper every day that told you what was going to happen in the future? And, more importantly, what if this newspaper was delivered by a cat? Amazingly, the show's creator Ian Abrams (no relation to J.J.) managed to address both of those life-changing questions, and even find the time to fulfil his contractual obligation to mention the Chicago Sun-Times as often as possible.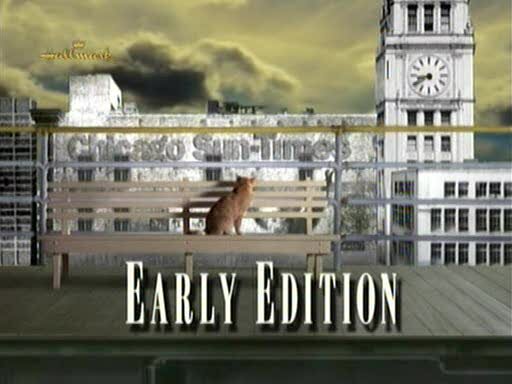 Each week, Kyle Chandler would run around like some kind of rubbish superhero, preventing the tragic headlines of the following day. Man hit by milk float. Dog stuck in shopping mall lift. Food stolen from owl sanctuary. World headline news stuff. Sadly, there was never an episode featuring the headline "EARTH DESTROYED BY APOCALYPSE". That would've been a great season finale.
So if you saw Super 8 and couldn't work out why you recognised Kyle Chandler, that's not you remembering his excellent turn in Peter Jackson's King Kong, or his role in the current TV show Friday Night Lights, that's your subconscious telling you that you need to see some Early Edition. Not only is it a show to rival Lois & Clark: The New Adventures of Superman in the cheesiness stakes, it's a showcase for Kyle Chandler's signature blend of well-trimmed eyebrows and baby-faced charm. Plus it explains why he got involved in Super 8 in the first place: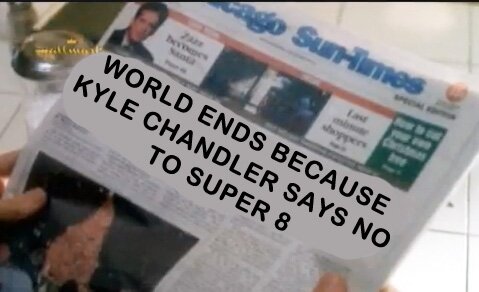 Read on to see some of the Early Edition pilot episode. What, like you have something better to do on a Saturday afternoon?
Tags:
early edition
jj abrams
kyle chandler
super 8