| | | |
| --- | --- | --- |
| Home Videos: Godzilla (1998) | | |
Written by Ivan Radford
Tuesday, 26 July 2011 11:56
With Super 8 on the way and blockbuster season in the air, I found myself drifting towards that monstrous summer movie of 1998, Godzilla.
When I first saw this as a teenager, I loved it. It was loud, stupid and - factoid alert - the first time I came across the term CGI (probably in an issue of SFX magazine). Looking back now, it's still loud, and it's still stupid. And I still know 90% of the dialogue off by heart. Yes, it's fair to say that I still have a massive spot soft for Roland Emmerich's bastardisation of Ishirō Honda's classic monster.
Remake Godzilla? The very thought is disgraceful. But you can tell from the lurid green box that this VHS has no shame - it doesn't even care that the cover makes it look more like Hungry Hungry Hippos: The Movie or a dinosaur-themed episode of Monty Python than Godzilla.
After an opening credits montage of nuclear explosions and lizards, the movie starts, as all good films do, with a boat being destroyed at sea. And some worms. And Matthew Broderick. Yes, this an action film with Matthew Broderick as the lead male - that in itself would be amazing, if the role of dorky scientist hero hadn't been made so popular by Jeff Goldblum in Independence Day just two years before.
Naturally, Broderick isn't the sexiest man in Hollywood, but they make him wear a cool hat so it's fine.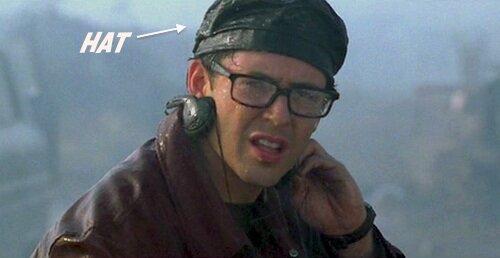 With his super-cool hat on, the ever-likeable Ferris Bueller does a good job of looking surprised throughout the film, especially when his high school sweetheart, Audrey, turns up out of the blue and steals his top secret military science stuff: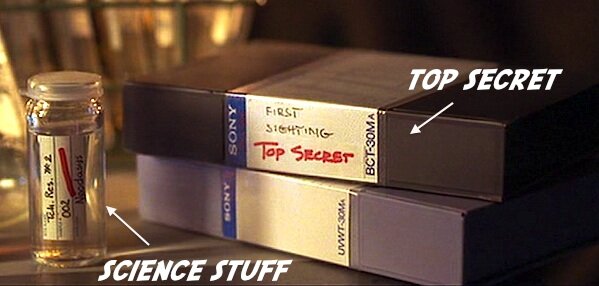 She then shows it on national news, because after years of not sleeping with the main news anchorman, she wants to be taken seriously as a journalist, dammit.
Godzilla hardly offers an in-depth commentary on sexism in media, but Mario Pitillo's female love interest does prove two things: 1. You can dub over anything she says with meaningless cat noises and still understand what's going on, and 2. The supporting cast in this film are superb.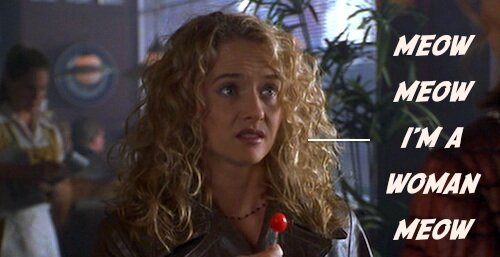 Yes, alongside Matthew Broderick and Mario Pitillo, Emmerich has amassed a sterling bunch of people, from Harry Shearer (that guy from The Simpsons) and Kevin Dunn (that guy from the stuff) to Nancy Cartwright (that woman from The Simpsons) and Doug Savant (that other guy from the stuff, including Desperate Housewives).
Hank Azaria turns up too, completing the Simpsons reunion as cameraman Victor "Animal" Palotti - because the plucky comic relief isn't plucky enough without a nickname. As well as making quips and wearing a baseball cap, Hank performs a now-standard role in modern monster/disaster movies; he stands there capturing everything that happens on video tape.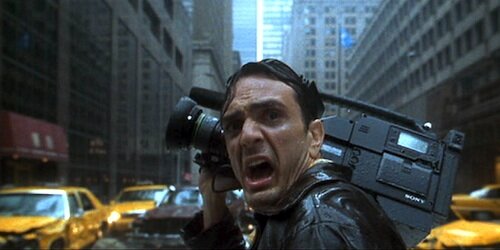 If Godzilla were being remade now (and it is, by Monsters director Gareth Edwards), the film would revolve around the found footage on the video camera. It's a device that Cloverfield used to visceral effect - and something that's echoed by J.J. Abrams' Super 8, out next week. But this is the 90s and we're not obsessed with being post-modern yet, so we don't see any of the footage recorded by Hank Azaria (or the photos that Matthew Broderick runs around taking on his disposable Kodak camera).
As important as Hank is, however, he's not the best of the supporting bunch. That's clearly Jean Reno. He spends the film talking in a French accent, because he's French. Then he complains about the coffee in America, because he's French. And then he complains about not having a croissant to go with his coffee, because he's French.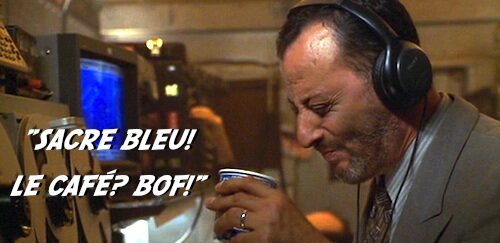 With this super cast assembled, Roland Emmerich then proceeds to do what he always does: destroy New York with Photoshop. Unfortunately, the CGI looks obvious at least 72% of the time, but there's still stuff to be impressed by. Emmerich manages some spectacular set pieces, including a decent bridge collapse. Plus the monster effects are so realistic that Godzilla looks a lot like Val Kilmer: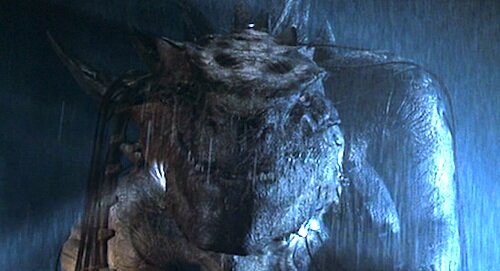 (I may be imagining this one.)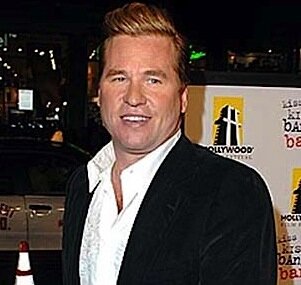 Perhaps the most shocking departure from the original Gojira set-up (aside from the lack of an unsubtle anti-nuclear message/men in giant rubber suits) is the introduction of baby Godzillas. Turning the ginormous lizard into an A-sexual female, Emmerich creates a nest of Godzilla eggs. In Madison Square Garden.
The babies are a terrible idea, solely designed to offer 20 minutes of contrived threat (coincidentally, the film is 20 minutes too long). But it was clearly something the director and the producers wanted to do. The babies looked like the Jurassic Park raptors. They behaved liked Jurassic Park raptors. And they sounded like Jurassic Park raptors. It's hard to know where they got the idea from.
Given the above, it's obvious that Emmerich's Godzilla is nothing like the 1954 classic, which I adore to bits. It can't hold a mutated radioactive candle to the Gojira and his daikaijū sequels (hello to King Ghidorah), but it's a fascinating film because it documents the evolution of the monster genre over the decades.
Emmerich's is not the sincere sci-fi of the 50s and 60s, nor the camp silliness of the 70s. Neither is it the post-modern take of the present day. The 1998 Godzilla is a bombastic, effects-driven blockbuster, typical of modern action fare. There's a love interest, a lot of falling buildings and an obsession with size - cleverly suggested by Emmerich's continuous zooming out to reveal wide panoramas of destruction, and the copious use of track-and-zoom shots.
As the VHS box delicately puts it: "It's true what they say SIZE DOES MATTER."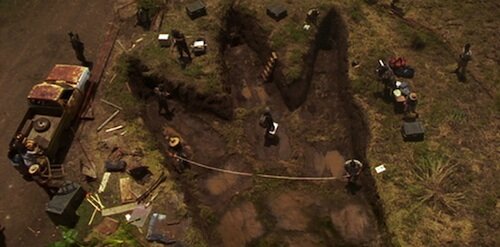 Zoom out to reveal: GIANT FOOTPRINT THE SIZE OF ROLAND EMMERICH'S PENIS.

Godzilla is dumb, noisy and completely without subtlety. And for that, it's enjoyable. After all, what other film gives you the chance to see Manhattan torn to pieces by an over-sized computer-generated Val Kilmer?
Tags:
cloverfield
doug savant
gareth edwards
godzilla
hank azaria
harry shearer
jean reno
jurassic park
maria pitillo
matthew broderick
monsters
remake