| | | |
| --- | --- | --- |
| Home Videos: Mrs. Doubtfire (1993) | | |
Written by Ivan Radford
Tuesday, 12 July 2011 12:45
My sister was struck down by (very mild) flu this week. After almost fainting on Saturday and feeling feverish on Sunday, it fell to me to nurse her back to health. Hot drinks, painkillers, fruit and veg all did their thing, but the best cure? Mrs. Doubtfire. (Not me dressing up as a woman, I should add, but the old battered VHS we used to watch as kids.)
It promptly got rescued from the pile of cassette tapes in the attic. (The cross-dressing could wait for another day.)
A warm, fuzzy tale of a dad desperate to stay in touch with his kids, it's a film that carries on the tradition of Dustin Hoffman's Tootsie, and me on a Wednesday night.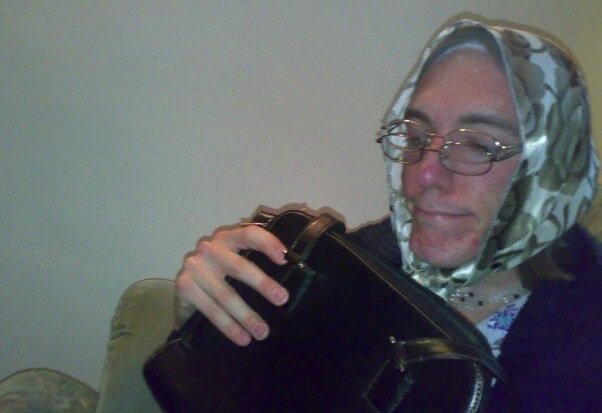 Me on a Wednesday night. *
* It's not me. Honest.
Adapted from Anne Fine's novel, the premise was swiftly turned into a farcical caper to showcase the talents of the World's Hairiest Man, Robin Williams. Who could direct such a fun, light-hearted family film? Why, Chris Columbus, of course! 
Yes, this was back in the director's heyday, when he made films that were actually good. Home Alone, Home Alone 2, Gremlins, The Goonies - Columbus had a hand in all the classics and lived up to his status as John Hughes' protege. Then along came Bicentennial Man. And Harry Potter and the Philosopher's Stone. Both paved the way for I Love You, Beth Cooper. Mrs Doubtfire would never let her kids watch that.
Neither would nanny extraordinaire, Mrs Featherbottom.
Daniel Hillard (Robin Williams), on the other hand, probably couldn't care less what the children watch on TV. At the start of the movie, he's a dreadful father. Not because he has fun, trashes the house with a birthday party and gets down with da kidz, but because he lets his son (Matthew Lawrence) walk around with a haircut like this: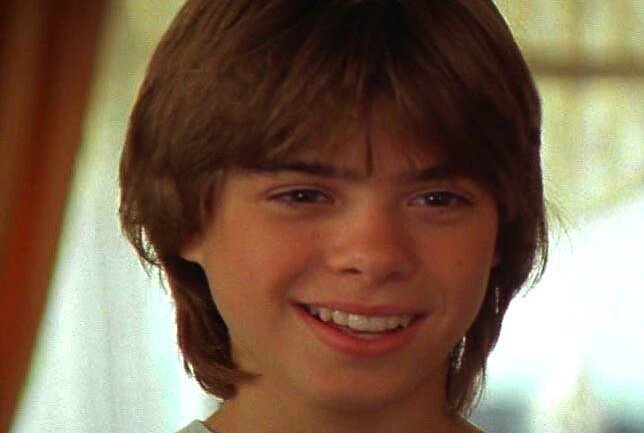 The height of 90s fashion - looking like a Teenage Mutant Ninja Turtle.
Of course, half of the movie's charm comes down to the young actors. Not older daughter Lydia (Lisa Jakub) - she just spends her time glaring at people - but the family's youngest female, Mara Wilson (aka her off Matilda and Miracle on 34th Street). She almost steals the show with her cute delivery of adult lines (a firm comic tradition, present in everything from Donnie Darko to Knocked Up) and her adorably wonky teeth.
On the thorny issue of joint custody: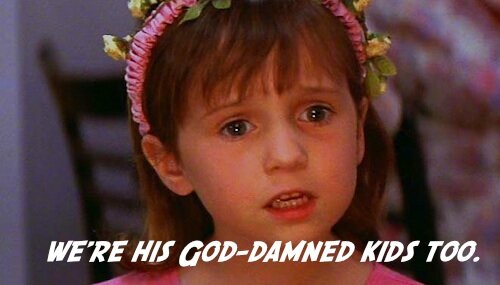 On learning what dysentery is: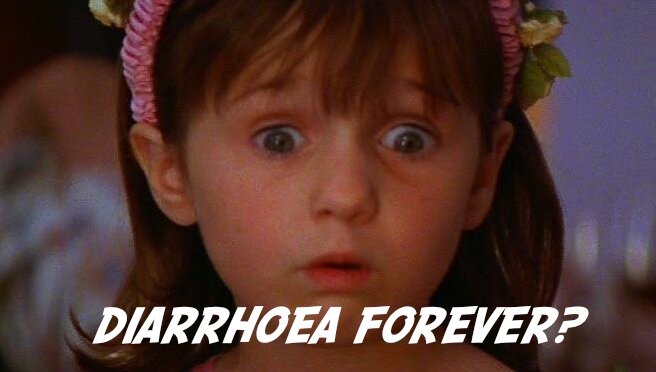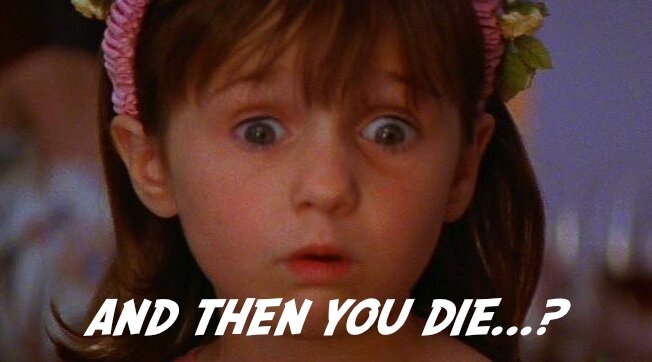 She's almost as adorable as Robin Williams himself, who spends most of the film setting his rubber breasts on fire and dancing to Aerosmith (with this and Armageddon, they dominated the 90s mainstream Hollywood market). He also swears quite a lot for a PG certificate movie (shit, piss, bastard and bitch all get an airing). Watching it back now, a lot of the film's lines flew way over my little innocent head (there's a wonderfully pervy bus driver played by Sydney Walker), but it's always been a hilarious film to watch.
Williams' performance here is equal to Good Morning, Vietnam and Insomnia and pretty much demands repeated quotations. It's no accident that the film's most iconic moment has been impersonated by thousands of idiots on YouTube.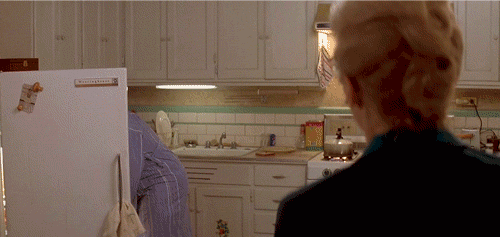 But even that scene still gets a laugh after all these years, and the rest of the script is consistently entertaining - not least because the Bronhom himself, Pierce Brosnan, is in it. And he takes his top off too. He only pops up for ten minutes, but Bronhom fans will be pleased to hear that he easily lives up to his Taffin reputation.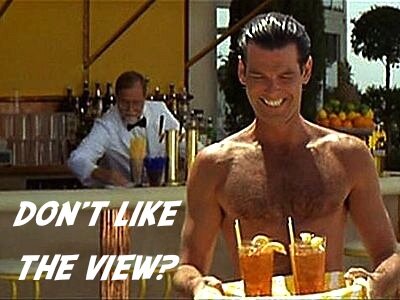 Although I'll be honest, I spent most of the time distracted by Sally Field's hair, which seemed to be gradually taking over her entire body.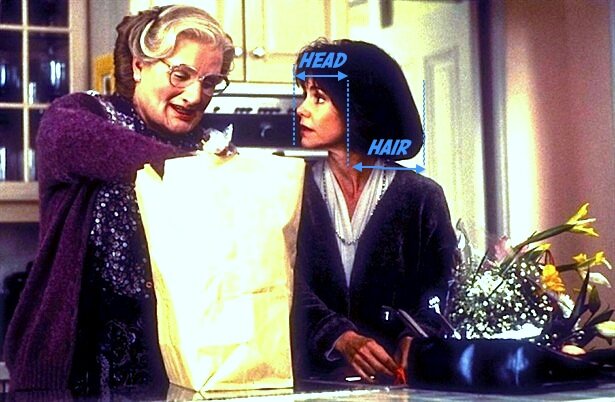 It's definitely about 15 minutes too long and the ending is a little contrived (a kids TV show about an old woman becoming a ratings hit?) but Mrs Doubtfire remains a LOL-fest with a large amount of charm.
In other words, it's the perfect pick-me-up for when you (or your sister) are feeling a bit under the weather.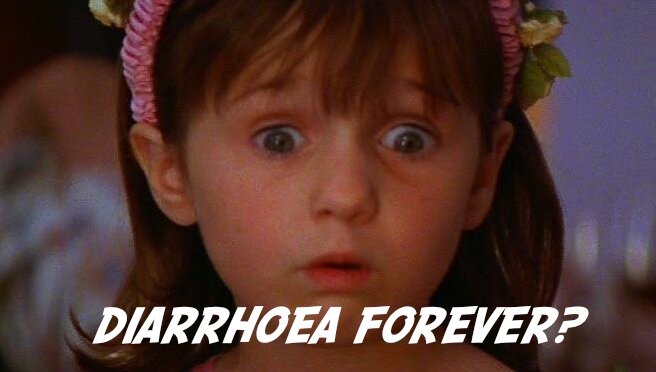 Tags:
arrested development
chris columbus
home videos
lisa jakub
mara wilson
matthew lawrence
mrs doubtfire
mrs featherbottom
pierce brosnan
robin williams
sally field
vhs