| | | |
| --- | --- | --- |
| Home Videos: Ace Ventura (1994) | | |
Written by Ivan Radford
Tuesday, 19 April 2011 13:31
With films like The Green Lantern on the horizon, it's no surprise that I'm diving into the giant bag of VHS tapes in my attic each week to hide away from the modern world.

This week, the ghost of analogue past comes with gravity-defying hair and loud Hawaiian shirts. Yes, it's Ace Ventura: Pet Detective.
Tom Shadyac's comedy is one of those love-it-or-hate-Jim-Carrey movies, but the VHS box gets out the big guns in case you're not convinced. It's in colour AND in the English language, plus it's "outrageously funny" according to The Daily Telegraph (this is back in the days when Robbie Collin wasn't writing for News of the World). And as the dreadful synopsis points out, it's a film about "a man who knows the difference between a dolphin and a porpoise". I'm sold.

The back cover does highlight one important fact: it's only 82 minutes, which is brilliant. Let's face it, there's only so far you can stretch out a plot involving an aquatic sports mascot called Snowflake getting kidnapped by a psychotic football player.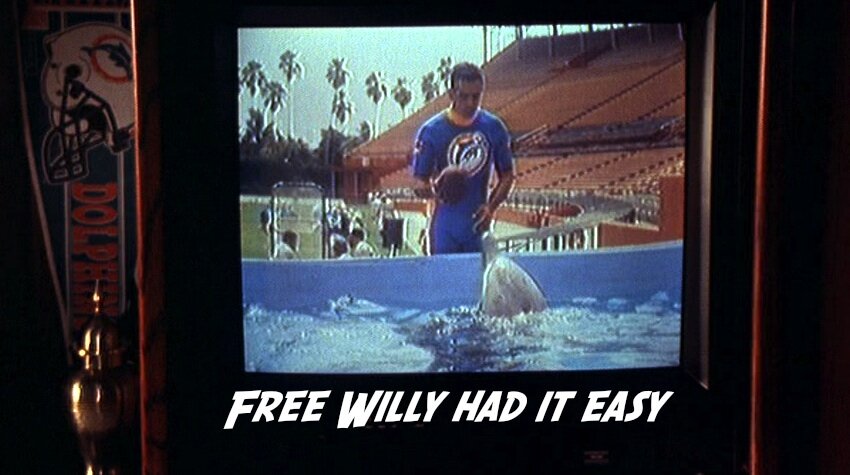 Ace Ventura joins that strong tradition of vehicles for Saturday Night Live stars who want something longer than a sketch to prove how funny they are (think Anchorman, but with a lower gag count). As such, every single scene ends with a memorable comedy catchphrase, which burrows into your brain and refuses to leave for the following 20 years of your life.
And if there isn't a catchphrase at the end of the scene, then there's a funky bass riff on the soundtrack. With all the bursts of saxophones and blaring electric guitars, it's a definitive 90s comedy movie noise fest. In other words, exactly the same music as Mrs. Doubtfire. Or Sister Act.

Ace Ventura

Sister Act

Mrs Doubtfire
But there's one thing Sister Act doesn't have: Ace's homeboy Tone Loc - the film's token black man who provides the end credits song, Ace Is In the House.

With his work on TV shows Yes, Dear and Chowder, you could argue that Mr Loc never matched the career trajectory of Chris Tucker or Martin Lawrence. On the other hand, his CV doesn't include Big Momma's House 3, so who's winning really?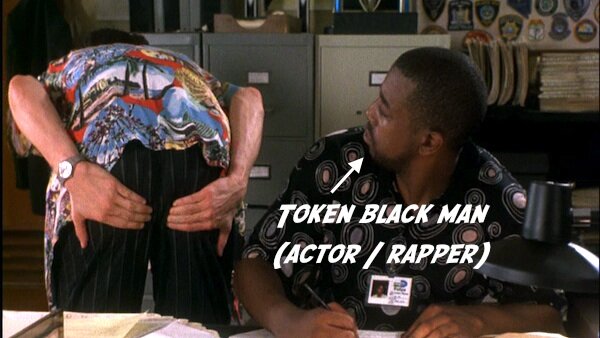 That said, even Big Momma herself wouldn't be able to distract you from the film's main star attraction: Dan Marino, played by... Dan Marino. Yes, the world-famous Miami Dolphins quarterback was playing himself in movies way before Michael Jordan played Michael Jordan in Space Jam. No wonder he's such a household name.
Other big names on the cast list include Courteney Cox, back when she was hot, and (most impressive of all) Sean Young. Yes, Sean fricking Young as Lois Einhorn, the world's manliest female police detective.

An actress who clearly has a sense of humour, Sean played Rachael in Blade Runner, which makes her one of the few people in the Hollywood industry (along with Robin Williams) to have tackled both the part of a robot and a lady who's really a man.




SPOILER ALERT


It's actually a moderately good twist (at least as good as Scream 4), which earns bonus points for its use of a dog for the big reveal, as well as having Boy George's song The Crying Game playing in the background.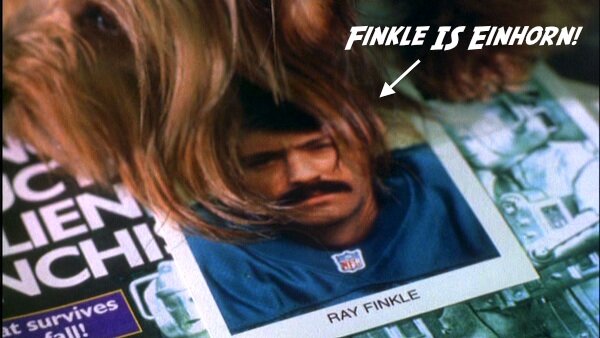 (SPOILER ALERT - again)


You've got to feel a bit sorry, though, for Ray Finkle. The soccer style kicker from Cauler County has had a hard life ever since Dan Marino made him miss that kick at Super Bowl XVII. Fortunately, the real Ray Finkle seems like quite a happy guy. Of course, he can always find consolation in the fact that his legendary facial hair is only a quick Google away. And he's got Twitter to keep him entertained.
So there you have it. Ace Ventura: Pet Detective, a Saturday Night Live sketch that actually works as a feature-length skit. I first saw it when I was a wee kid. I laughed then (probably more than I do now) at the sheer wackiness of a character who clearly has severe mental problems.

The worrying thing is that I've been told several times that I remind people of Jim Carrey. Specifically, Jim Carrey as Ace Ventura. I haven't taken offence at that. Yet.

More disturbing, in my opinion, is that for true Ace Ventura obsessives, there are websites out there that teach you how to dress up your children like him:

"... use the hair gel to make a big wave of hair that goes up toward the front of your child's head. He can carry a stuffed animal on his shoulder."

The result is presumably something close to the film Ace Ventura Jr. Yes, they actually made this movie: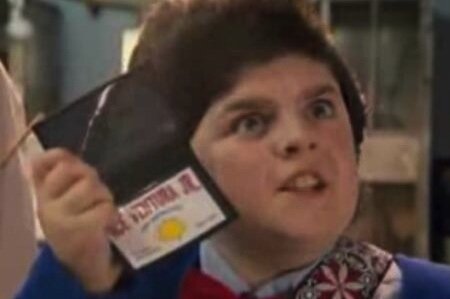 But ignore the terrible sequels for the moment and focus on the original Pet Detective. Love Jim Carrey or hate him (you really should love him), you can't deny that the guy has comic talent. Yes, it mostly involves rubbery-faced expressions and over-the-top physical humour, but in a film about a hamaphrodyte who steals a dolphin, he fits right in.

Besides, can you do THIS with YOUR face?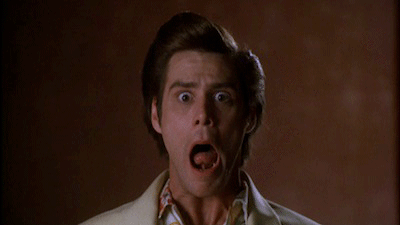 I'm just hoping now that the VHS stash in my attic doesn't contain Ace Ventura: When Nature Calls...
Tags:
ace ventura
ace ventura jr
anchorman
courteney cox
dan marino
home videos
jim carrey
ray finkle
space jam
tony loc
vhs