| | | |
| --- | --- | --- |
| Medieval Movies That Aren't as Good as Season of the Witch | | |
Written by Ivan Radford
Wednesday, 13 April 2011 08:40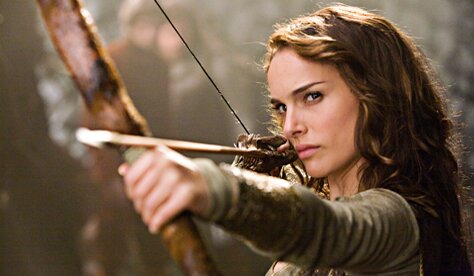 With Your Highness in cinemas this week, I found myself in the middle of a discussion about medieval movies over the weekend.

It was barely 60 seconds before I uttered the inevitable words "It's not as good as The Princess Bride". A swift reply came back: "NOTHING is as good as The Princess Bride." There followed a session of shouting "My name is Inigo Montoya!" at random passers-by in the street.

Anyway, we all know that while The Princess Bride is brilliant, it's no Season of the Witch. So without further ado, here's a quick rundown of all the sword-swinging films that aren't as good as that Nic Cage monstrosity.

(Warning: contains some killer rabbits.)
Your Highness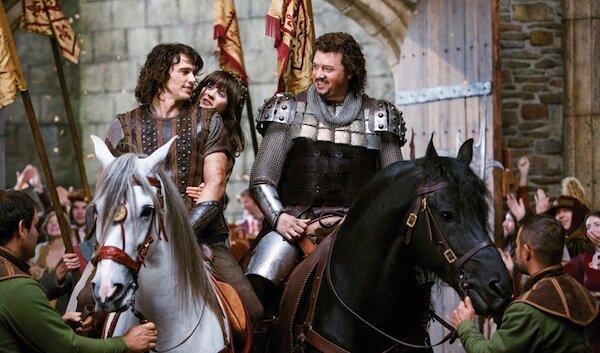 The perfect film for drunken adults and immature teenagers alike, Your Highness sticks firmly to its principles of swear first, ask about characters later. It's dumb and puerile - in a good way. Granted, it doesn't make the most of its talented cast and features way too much Danny McBride, but can you name another medieval fantasy film to feature a severed minotaur's winkie? No? Ok then.

Verdict: Foul-mouthed fun - but it's no Season of the Witch.
Robin Hood: Prince of Thieves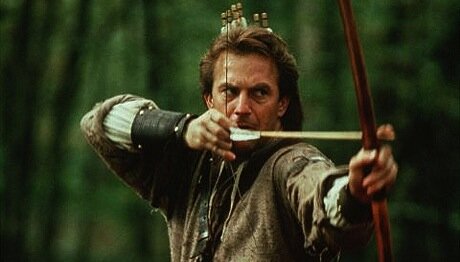 "I'm going to cut your heart out with a spoon!" "Why a spoon, cousin?" "Because it's DULL, you twit. It'll hurt more." It really is hard to beat Alan Rickman in full Sheriff of Nottingham mode. Kevin Costner was topped decades earlier by Errol Flynn as Loxley's charming outlaw (his accent is crap) and Hadrian's Wall gets a cameo that defies actual geography, but Morgan Freeman's sidekick and Rickman's pantomime villain keep the tone light and the action satisfying.

Verdict: Made Bryan Adams cool again - but it's no Season of the Witch.
Monty Python and the Holy Grail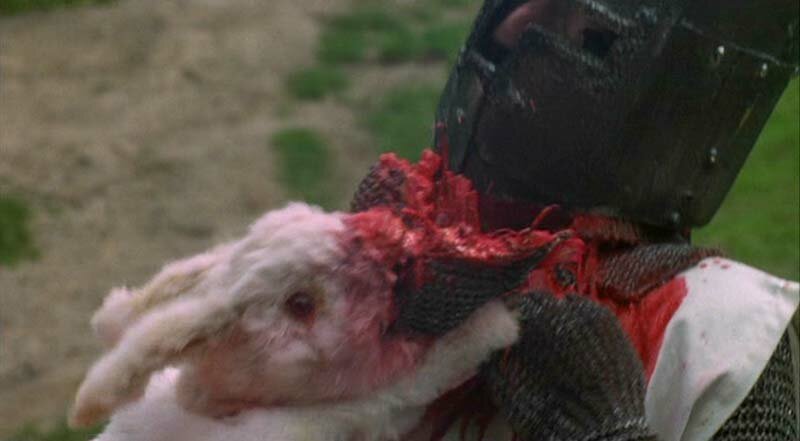 Killer rabbits, animated monsters, black knights, enchanters, a duck... The list of good things in Monty Python and the Holy Grail is endless, mainly because it's one of the funniest films ever made. It also features a staggering amount of elements present in every medieval film since, from giant wooden rabbits to model castles. It's got a cast on top form, a superb range of visual and verbal gags, and a ridiculously high laugh-per-minute count. "Must be a king." "Why?" "He hasn't got shit all over him."

Verdict: More exciting than a giant wooden rabbit - but it's no Season of the Witch.
The Princess Bride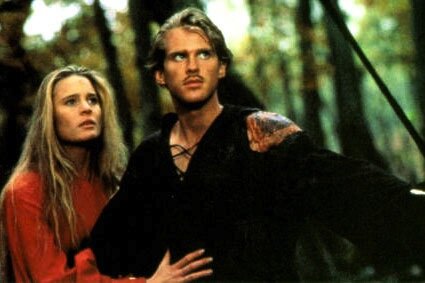 Without a doubt the greatest medieval fantasy film ever made, Rob Reiner's The Princess Bride is a wonderful little gem. Based on William Goldman's novel of the same name, it's narrated by Columbo himself and combines post-modern humour with witty set pieces (hello left-handed sword fights) and a great array of characters. Will there ever be a film that can rival Cary Elwes' Dread Pirate Roberts, Billy Crystal's Miracle Max, Peter Cook's speech-impeded priest and Andre the Giant? As criminal genius Vizzini himself would say: "Inconceivable!"

Verdict: The greatest medieval movie ever made - but it's no Season of the Witch. 
Season of the Witch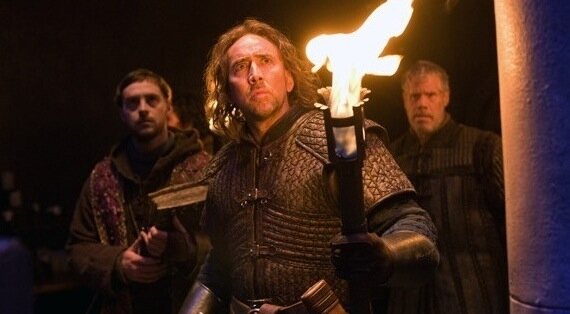 The greatest medieval movie ever made? Not quite. In fact, completely the opposite. This bonkers outing comes complete with Nic Cage, Ron Perlman and a winged demon who sounds like a Rastafarian. It's a daft pile of drivel with just about enough brains to come up with the worst CGI wolves since The Day After Tomorrow. The really stupid thing? It's so bad it's good. In a really, really wrong kind of way.
Verdict: Entertaining crap - but it's no Princess Bride. 
Tags:
danny mcbride
david gordon green
james franco
monty python
monty python and the holy grail
prince of thieves
robin hood prince of thieves
season of the witch
the princess bride
your highness