| | | |
| --- | --- | --- |
| Man Made Moon Made Moon Fans Happy | | |
Written by Ivan Radford
Saturday, 09 April 2011 12:14
So yeah, this happened last night: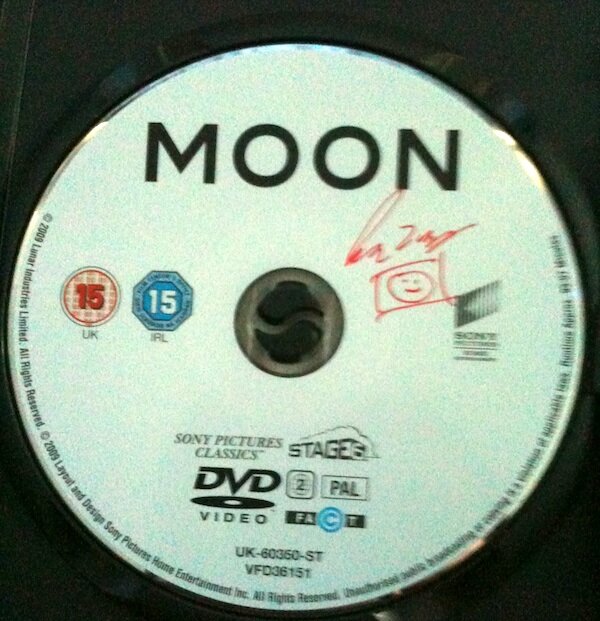 Annoyed at not getting tickets to Kapow! Comic Con this weekend, I consoled myself with a trip to Odeon West End for a last-minute Source Code screening/Q+A with director Duncan Jones (@ManMadeMoon on Twitter). Not only did he manage to stay awake to answer audience questions for 45 odd minutes, he also hung around afterwards to sign crap thrust in his face and pose for pictures. Aww, what a lovely man.

And for those missing out on today's Kapow! Q+A with Duncan Jones, here are the five key things he told us:

1. The freeze frame in Source Code was achieved by having people standing REALLY STILL for 10 minutes.

2. You should never trust a man with a beard.

3. Duncan Jones uses his screenplay for sci-fi Mute as a form of introduction to everyone he meets. No one wants to make it.

4. Jeffrey Wright is the black Sam Rockwell.

5. Duncan Jones cannot think of a way to fit Chesney Hawkes' The One and Only into The Wolverine.
Tags:
chesney hawkes
duncan jones
jake gyllenhaal
jeffrey wright
kapow comic con
moon
sam rockwell
source code
the wolverine