| | | |
| --- | --- | --- |
| Christopher Lee Is One Cool Mo Fo. Discuss. | | |
Written by Ivan Radford
Thursday, 10 March 2011 09:14
With The Resident moving in this weekend, we see the reunion of two of the most mythical forces in cinema history: Hammer horror and Christopher Lee.

Most recently seen as Saruman in Lord of the Rings or – whisper it quietly – Count Dooku from Star Wars, it's great to see the return of Christopher Lee. He's one cool Mo Fo. He makes Shaft look like a black man without a beard. Oh yes, there's no-one quite like Chris. I knew a Chris once at school. He was a turd. So what makes BAFTA Fellowship Award-winning Christopher Lee such a bonafide cool cat? 

There are literally A BILLION reasons, but here are seven:

Ain't nobody got a better beard than Sir Chris - apart from maybe Brian Blessed. Or Gandalf. As both Saruman and Count Dooku, the great bearded one got to throw around his chin fuzz with thespian abandon. Or, to put it simply, he's got really awesome face hair. It's probably, like, the source of all of his powers.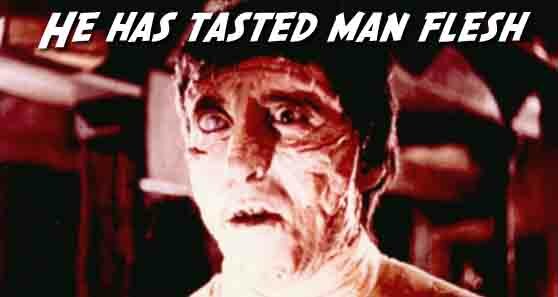 "You will taste MAN FLESH!" yelled Sir Lee at his army of orcs a few years back. He's no stranger to the flesh of the male after the make-up fun of Frankenstein's monster in 1957 (his first Hammer role) and his face-distorting turn two years later in The Mummy. In fact, he could eat my man flesh any day. Ohhh yeah.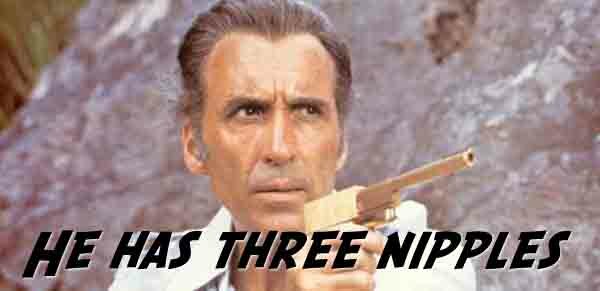 The worst Bond film ever? Maybe, but The Man with the Golden Gun was one of the best Bond villains, from his shiny shiny pistol to his sexy flannel shorts. But the thing that made Scaramanga really amazing? His supernumerary appendage: the only thing that ever scared Roger Moore was that freaky third nipple. Some say that if you touch it, you discover the secrets of life itself. Others say "Eeewww! Don't touch it! It looks weird!"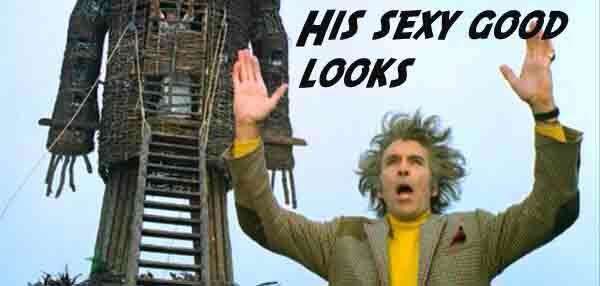 Old Chrissy's rocking the tweed jacket there, accompanied by an Alan Partridge-esque polo neck, but only five minutes earlier he was dressed up as a woman. The Wicker Man (the 1973 original) is a disturbing little masterpiece, but what keeps me awake at night is just how good Christopher Lee looks. Even in a dress. And especially when his hair is all blown about by the wind and his eyebrows look like they're about to swallow the rest of his face. Phwoar.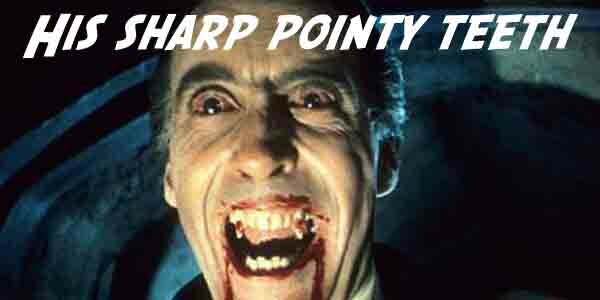 Sharp pointy teeth were the order of the day when Christopher Lee went through his Dracula phase. Better than any vampire before or after him, Christopher Lee's Count was scary, suave and camp all at the same time. Screw Gary Oldman or Bela Lugosi: the 1958 Hammer Dracula is the best of the Bram Stoker adaptations, not least because of the liberal use of red poster paint and Lee's ridiculously over-sized incisors. I bet he uses Aquafresh.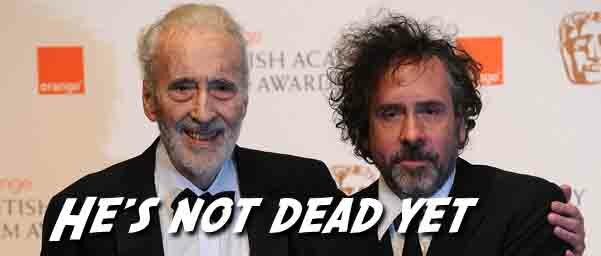 He's EIGHTY EIGHT YEARS OLD - and he still manages to make Tim Burton look shabby. Christopher Lee has never looked better and (as The Resident proves) he's still not afraid of acting up in front of the camera. It's incredible that he's not keeled over yet, and it'll be horribly sad the day he does. His gravelly booming voice still sounds like Death, but he's clearly alive. And he's still rocking the beard - which, as we all know, is the source of all of his powers.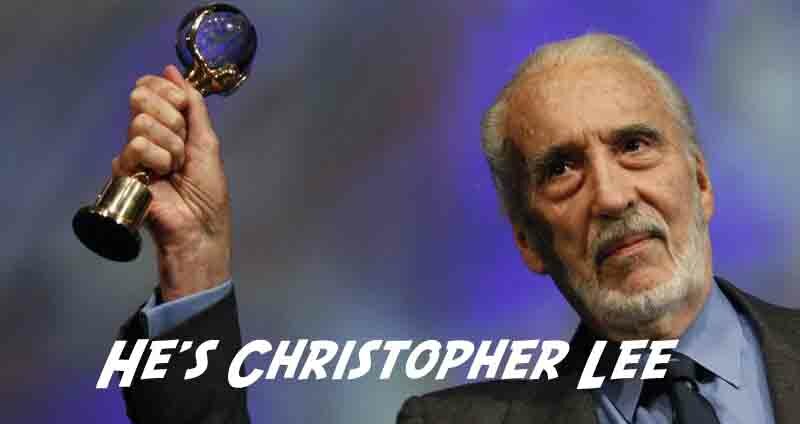 Nuff said, biatches. 
(If you disagree that Christopher Lee is one cool Mo Fo, he will twat you upside the face with his BAFTA.)
Tags:
count dooku
dracula
francisco scaramanga
frankenstein
hammer
saruman
the mummy
the resident
the wicker man
third nipple