| | | |
| --- | --- | --- |
| Happy Agatha Day! | | |
Written by Ivan Radford
Wednesday, 15 September 2010 21:58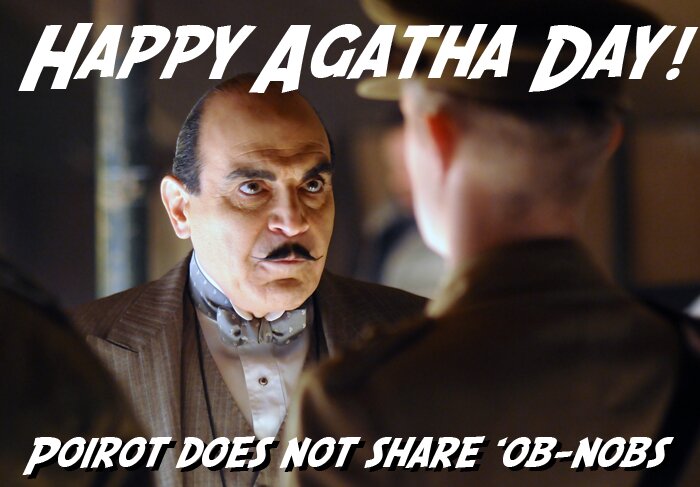 Yes, it's officially Agatha Christie Day around the world and to celebrate we've done something slightly special: the very first i-Flicks.net Radio Play!

Yeah, suck on that Google. We have AUDIO and stuff.

Bringing Agatha's legendary character of Hercule Poirot to life for your eardrums, you can relive one of Hollywood's all-time classic crime thrillers through the little grey cells of literature's finest Belgian detective.

So sit back, straighten your fake moustache, get rid of that blood on the library floor, and dunk an 'ob-nob in your tea. Because it's time to enjoy The Hercule Suspects: a revolutionary three-part drama in honour of the great author herself. Well, that and we were bored.
The Hercule Suspects: Part 1
The Hercule Suspects: Part 2
The Hercule Suspects: Part 3
(WARNING: Actual audio content may not be that enjoyable. Also, parts may contain Clangers. And go on for, like, waaay too long.)