| | | |
| --- | --- | --- |
| BAFTAs: The Winners | | |
Written by Ivan Radford
Sunday, 21 February 2010 23:17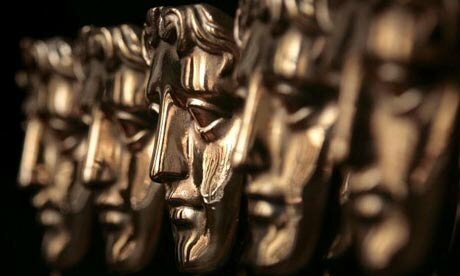 Oh, what a night for British film! The BAFTAs got handed out to a gaggle of great talent tonight. Not only did Duncan Jones get his welcome reward for his Outstanding British Debut, but Colin Firth and Carey Mulligan waltzed off with the Best Actor prizes - a nice score for the home crowd, with both of them fully deserving the win.

Meanwhile, An Education got beaten to Costume and Make-Up by the equally English Young Victoria, spreading the national love around a bit - Fish Tank got a nice surprise as Outstanding British Film, again trumping Lone Scherfig's favourite. Other obvious victories came for Christoph Waltz and Mo'Nique as Supporting Actors, with Up bagging both Best Score and Best Animation.

But it was The Hurt Locker which emerged at the top of the heap. Capitalising on its 8 nominations, it wiped the board with rival flick Avatar, nicking the well earned technical awards for Editing and Cinematography, alongside Sound and Original Screenplay (Adapted went to the lovely Up in the Air).

Avatar got Visual Effects and Production Design, but that was it for Cameron's blue box office horse. And rightly so. The Hurt Locker, which won Best Director with ease, ended the night crowned Best Film. There wasn't a single person in the room who could argue with that one.

Kristen Stewart, naturally, won the Rising Star Award - mostly thanks to the frantic support of her fans, all of whom were able to have their say in the public's vote.

Now the attention goes to the Oscars, where tonight's results may foreshadow (but not influence) the outcome across the Atlantic. For America's Academy, Jeff Bridges may be a better fit than Colin Firth and Sandra Bullock has a high chance of winning for The Blind Side. And, even more crucially, Cameron's financial success may well earn Avatar's producers Best Film (although Bigelow's Best Director is pretty much guaranteed now).

But before we get carried away, it's worth reading on for the full list of all our glorious British winners. Or even checking out the (semi-)live tweeting that we were bored enough to bring you. And then you can wonder about who'll win the Oscar. It certainly won't be Kristen Stewart.

BEST FILM
Avatar
An Education
The Hurt Locker
Precious: Based on the novel Push by Sapphire
Up In The Air

OUTSTANDING BRITISH FILM
An Education
Fish Tank
In The Loop
Moon
Nowhere Boy

OUTSTANDING DEBUT BY A BRITISH WRITER, DIRECTOR OR PRODUCER
Lucy Bailey, Andrew Thompson, Elizabeth Morgan Hemlock, David Pearson Directors, Producers – Mugabe and the White African
Eran Creevy Writer/Director – Shifty
Stuart Hazeldine Writer/Director – Exam
Duncan Jones Director – Moon
Sam Taylor-Wood Director – Nowhere Boy

DIRECTOR
James Cameron - Avatar
Neill Blomkamp - District 9
Lone Scherfig - An Education
Kathryn Bigelow - The Hurt Locker
Quentin Tarantino - Inglourious Basterds

ORIGINAL SCREENPLAY
Jon Lucas, Scott Moore - The Hangover
Mark Boal - The Hurt Locker
Quentin Tarantino - Inglourious Basterds
Joel Coen, Ethan Coen - A Serious Man
Bob Peterson, Pete Docter - Up

ADAPTED SCREENPLAY
Neill Blomkamp, Terri Tatchell - District 9
Nick Hornby - An Education
Jesse Armstrong, Simon Blackwell, Armando Iannucci, Tony Roche - In The Loop
Geoffrey Fletcher - Precious: Based on the novel Push by Sapphire
Jason Reitman, Sheldon Turner - Up In The Air

FILM NOT IN THE ENGLISH LANGUAGE
Broken Embraces
Coco Before Chanel
Let The Right One In
A Prophet
The White Ribbon

ANIMATED FILM
Coraline
Fantastic Mr Fox
Up

LEADING ACTOR
Jeff Bridges - Crazy Heart
George Clooney - Up in the Air
Colin Firth - A Single Man
Jeremy Renner - The Hurt Locker
Andy Serkis - Sex & Drugs & Rock & Roll

LEADING ACTRESS
Carey Mulligan - An Education
Saoirse Ronan - The Lovely Bones
Gabourey Sidibe - Precious: Based on the Novel Push by Sapphire
Meryl Streep - Julie & Julia
Audrey Tautou - Coco Before Chanel

SUPPORTING ACTOR
Alec Baldwin - It's Complicated
Christian McKay - Me and Orson Welles
Alfred Molina - An Education
Stanley Tucci - The Lovely Bones
Christoph Waltz - Inglourious Basterds

SUPPORTING ACTRESS
Anne-Marie Duff - Nowhere Boy
Vera Farmiga - Up in the Air
Anna Kendrick - Up in the Air
Mo'Nique - Precious: Based on the Novel Push by Sapphire
Kristin Scott-Thomas - Nowhere Boy

MUSIC
Avatar - James Horner
Crazy Heart - T-Bone Burnett, Stephen Bruton
Fantastic Mr Fox - Alexandre Desplat
Sex & Drugs & Rock & Roll - Chaz Jankel
Up - Michael Giacchino

CINEMATOGRAPHY
Avatar - Mauro Fiore
District 9 - Trent Opaloch
The Hurt Locker - Barry Ackroyd
Inglourious Basterds - Robert Richardson
The Road - Javier Aguirresarobe

EDITING
Avatar - Stephen Rivkin, John Refoua, James Cameron
District 9 - Julian Clarke
The Hurt Locker - Bob Murawski, Chris Innis
Inglourious Basterds - Sally Menke
Up In The Air - Dana E. Glauberman

PRODUCTION DESIGN
Avatar
District 9
Harry Potter and the Half-Blood Prince
The Imaginarium of Doctor Parnassus
Inglourious Basterds

COSTUME DESIGN
Bright Star
Coco Before Chanel
An Education
A Single Man
The Young Victoria

SOUND
Avatar
District 9
The Hurt Locker
Star Trek
Up

SPECIAL VISUAL EFFECTS
Avatar
District 9
Harry Potter and the Half-Blood Prince
The Hurt Locker
Star Trek

MAKE UP & HAIR
Coco Before Chanel
An Education
The Imaginarium of Doctor Parnassus
Nine
The Young Victoria

SHORT ANIMATION
The Gruffalo
The Happy Duckling
Mother of Many

SHORT FILM
14
I Do Air
Jade
Mixtape
Off Season

THE ORANGE RISING STAR AWARD
Jesse Eisenberg
Nicholas Hoult
Carey Mulligan
Tahar Rahim
Kristen Stewart
Tags:
avatar
award
bafta
district 9
duncan jones
fish tank
hurt locker
in the loop
james cameron
jason reitman
kathryn bigelow
lee daniels