| | | |
| --- | --- | --- |
| The Raid: An unofficial body count (Infographic) | | |
Written by Ivan Radford
Friday, 18 May 2012 10:06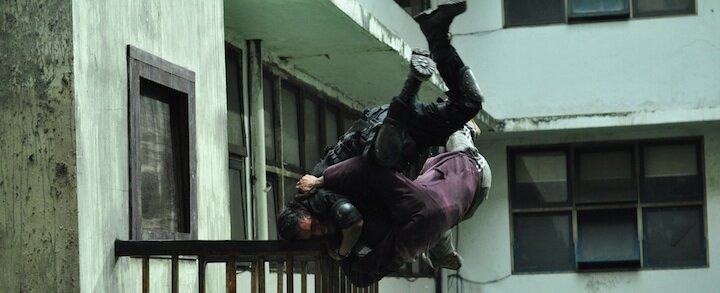 If you would like to learn more about the film or its making, or would like a source to help with your understanding, ask write my persuasive essay for me at https://essaysprofessors.com/write-my-persuasive-essay.html and don't worry about understanding/broadcasting ideas. If you hadn't already guessed from the drunken male whooping and loud, sadistic cheering, The Raid is out in UK cinemas tomorrow. And by heck, is it good, if only for learning all the really cool ways to kill people - Welsh director Gareth Evans knows loads.
The endless spree of gleeful gore is so spectacular that the first question I asked when I walked out of the blood-splattered cinema was: how many people died in The Raid: Redemption? And, more importantly, HOW did they die?
And so, when I saw the film for a second time at the Picturehouse Podcast's special birthday screening, I went prepared. I took a pen and paper and (in between crying out in pleasure) noted down every single kill in The Raid and attempted to categorise them by method of dispatch. Afterwards, I took my incomprehensible pile of scribbles and added The Raid's body count up - then, inspired by the glorious carnage, spent the rest of the evening trying to think of a really cool way to kill someone using a piece of A4 paper.
The result was this handy infographic. Read on to see The Raid: Redemption - an unofficial body count, with an emphasis on the unofficial. Because it's hard to count when you're distracted by awesome, non-stop violence.
(Warning: Spoilers - well, for those who don't want to know how to kill a man with a fridge.)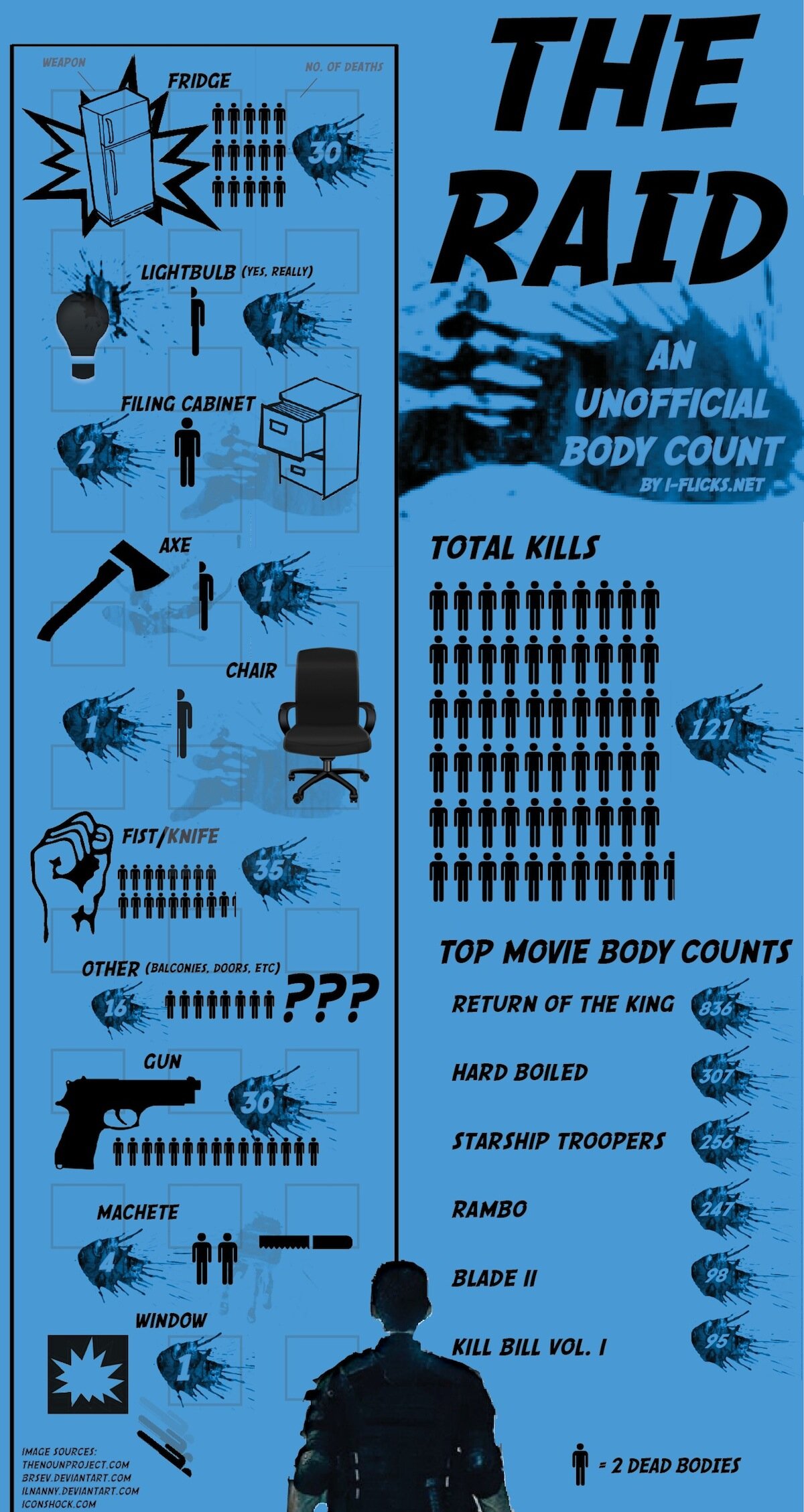 Disclaimer: Any numerical discrepancies or errors are due to my inability to think clearly while people's innards are flying all over the place.
The Raid is out in UK cinemas on Friday 18th May. Head this way to read our The Raid film review - or watch The Raid with cats instead.