| | | |
| --- | --- | --- |
| IMAX to Eclipse Twilight Saga | | |
Written by Ivan Radford
Thursday, 10 December 2009 11:37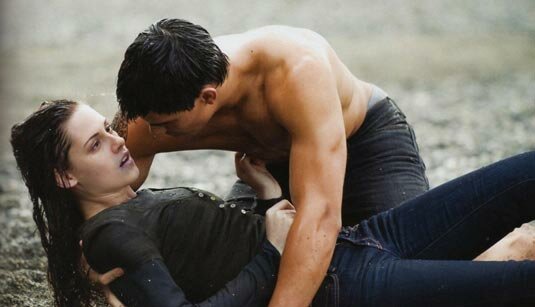 You could hear it coming. The massive footfalls of the IMAX cinema, stomping its way to Stephenie Meyer's door. And now it's here. Eclipse, the next entry after New Moon (as if you didn't know that), will be hitting IMAX screens next year when it arrives next June.

Directed by David Slade (of the wonderful Hard Candy), Eclipse will be a departure from previous entries in that it will actually have some decent action set pieces - like, the whole ending of the film and stuff. And now all that CGI (and Edward's pale complexion) will be up there for all teenage girls to see, as big as a flipping bus.

Now all we need to do is film the obsessive fans and force them to watch their screaming selves afterwards. That might shut them up. Or maybe they'll just scream even louder. As long as they provide IMAX-sized earmuffs, I'll be happy.
Tags:
david slade
eclipse
edward
imax
jacob
new moon
stephenie meyer
twilight