| | | |
| --- | --- | --- |
| Sorcerer's Apprentice Trailer Now Online | | |
Written by Ivan Radford
Wednesday, 09 December 2009 19:17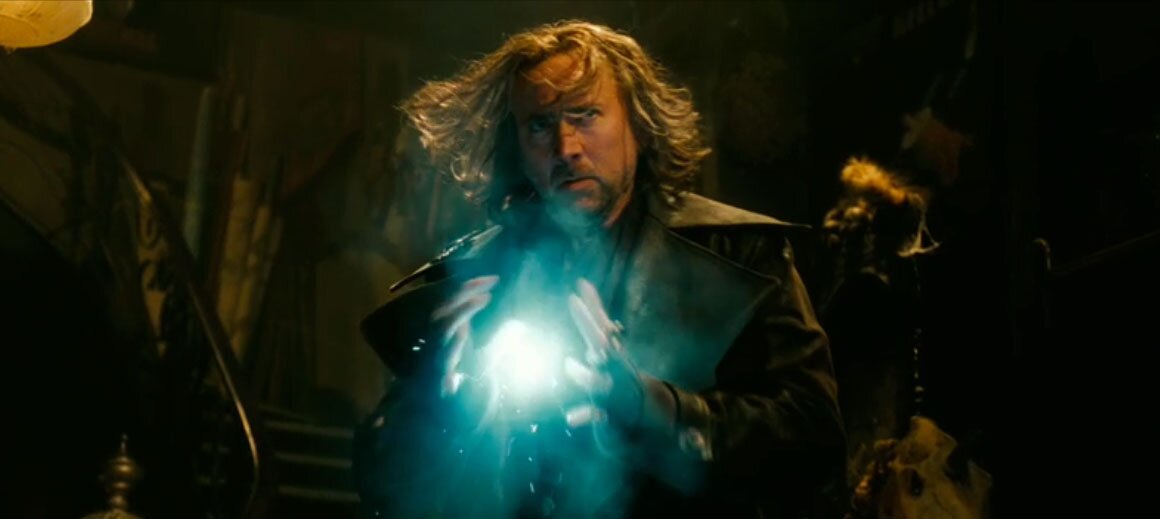 Well, it's here: the first proper trailer for The Sorcerer's Apprentice (as re-imagined by Jerry Bruckheimer). And you know what? It's not a complete car crash (unlike most of the production's awry stunt sequences).

It's a long way from Fantasia, and that short segment was perhaps its best bit, but here we get shaggy haired Cage as Balthazer Blake, a magician trying to defend New York (i.e. The Human Race) from Alfred Molina's evil wizard Horvath. And so he signs up young Dave Stutler (Jay Baruchel) to learn from him and his magical CGI ways.

Helmed by Jon Turteltaub, this looks to be more fun than National Treasure. Like, seriously good fun. And you know what? From what's on show here, The Cage would seriously kick Mickey's butt. 

Check out the trailer at Apple, or read on for the full-blown HD video.
Tags:
alfred molina
balthazar blake
bruckheimer
fantasia
jay baruchel
jon turteltaub
mickey mouse
national treasure
new york
nicolas cage
sorcerers apprentice
wizard