| | | |
| --- | --- | --- |
| Taylor Lautner Turned into a Toy? | | |
Written by Ivan Radford
Friday, 04 December 2009 16:05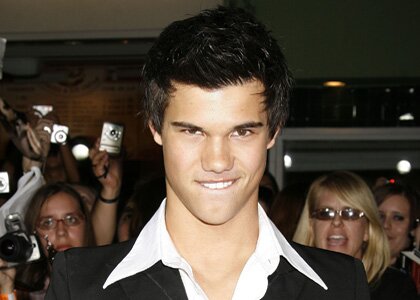 Thousands of girls would love to play with Taylor Lautner, getting their paws on his plastic abs and smooth dollhouse skin. Now that dream may become a reality, as Paramount are looking at the idea of casting him as Max Steel.

Yes, Max Steel. Remember him? He was a bit like Action Man, or GI Joe, but completely different. Different in the sense that he didn't have the same haircut - the action figure made millions when it launched back in 1999, leading to an animated series and everything. No wonder that the LA Times has reported Paramount's interest in Lautner as a lead role. 

Max Steel, from Mattel, was all about a sports athlete called Josh McGrath, whose exposure to nanobots resulted in him becoming extra super strong and mega hyper powerful. The script is currently being scribbled out by JP Lavin and Chad Damiani, so there's no definite confirmation yet, but this is one rumour that sounds quite likely. Lautner has nothing much on his slate now New Moon's out, and his female fanbase would mean serious money for an action franchise. Especially if he got his top off. Again. On the other hand, Mattel could just buy the rights for Taylor Lautner himself, and release that doll instead. Complete with removable clothes, of course.
Tags:
action
franchise
gi joe
jacob
max steel
new moon
paramount
taylor lautner
toy
twilight