| | | |
| --- | --- | --- |
| Rambo Rethinks Plot | | |
Written by Ivan Radford
Friday, 13 November 2009 13:08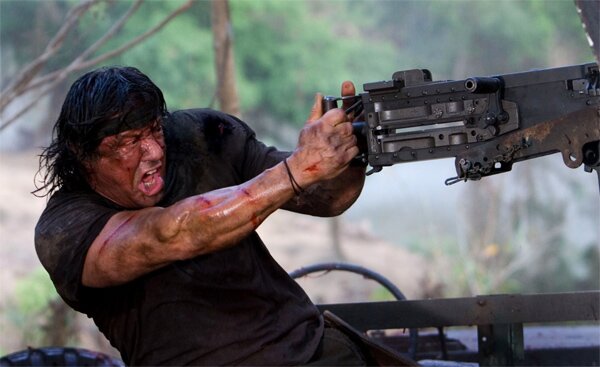 A plot? Rambo? Sure, those two words don't really go together, but just when the world thought Sly Stallone was crazy, he's back-tracked on his plot idea for Rambo V.

Remember? The one with super-soldier human-monster thing? "An amalgamation of fury and intelligence and pure unadulterated rage from before Man became human", or something equally moronic. Well, it turns out that the story comes from Hunter, a novel by James Byron Higgins (a pen name if ever I've heard one). That's going to be in a different film.

John Rambo, meanwhile, is returning to the once-rumoured storyline involving a young girl kidnapped by drug trafickers in Mexico land. Like Taken, really, but with more bloody violence. Stallone's not completely back to normal, then.
Tags:
mexico
monster
plot
rambo
rambo v
revenge
sequel
sly stallone
sylvester stallone
taken