| | | |
| --- | --- | --- |
| Final Scream 4 Sydney? | | |
Written by Ivan Radford
Thursday, 12 November 2009 11:57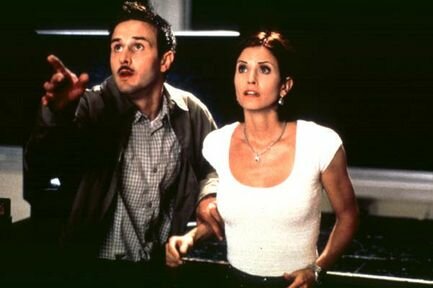 Get those ghost masks ready, folks, because writer Kevin Williamson is still raring to go on the second Scream trilogy. But is Neve Campbell? After initial reports she was shying away from starring in Scream 4 (and presumably then 5 and 6), it seems that Sydney will be back after all. Is that as a substantial heroine? Or would she go the way of Drew Barrymore's bloody cameo?

"There are a lot of twists and turns," Williamson told the New York Post, "so I can't promise anything". But he was keen to reveal the direction the franchise was heading: after the glut of torture porn and remakes in recent years, the genre is ripe for some post-modern pastiches. But not in the style of Scary Movie. "Scary Movie spoofed these films, so one of the things I'm excited about with Scream 4 is that, while we do send up the genre, we make it incredibly scary. That's first and foremos

Coutney Cox and David Arquette are still definitely on board, with Wes Craven in talks to return to the horror helm. As for Ms Campbell? All we can work out from Williamson's comments is that you should never say Neve(r). Or something.