| | | |
| --- | --- | --- |
| Predators Hunt Pianist Prey | | |
Written by Ivan Radford
Wednesday, 07 October 2009 10:00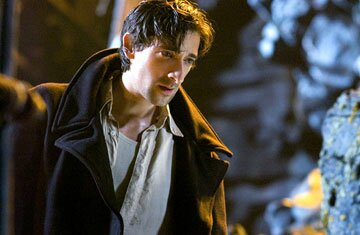 No, not Roman Polanski. Predators won't be tearing the director of The Pianist limb from limb in Robert Rodriguez's remake (directed by Nimrod Antal). Instead, they'll be munching their mandibles on Adrien Brody. Yes, Adrien Brody, well-mannered softly-spoken man that he is, will be playing Arnold Schwarzenegger. Sort of.

His character, which his agents lobbied hard to get, is a "heroic mercenary who battles to keep his team alive when its members are hunted by the aliens". Manly stuff for the star of The Darjeeling Ltd. But I reckon he could pull it off - he's got potential for ruggedness at least.

Under Adrien's protection will be Danny Trejo - like he needs protection - Alice Braga (from I Am Legend), Walton Goggins, Oleg Taktarov (Ultimate Fighter), and Mahershalalhashbaz Ali (or Tizzy, to her friends from Benjamin Button). Topher Grace might also turn up, according to the Hollywood Reporter. Brody is down for possible sequels, too, so here's clearly game for some cat-and-alien-mouse action. Are you?