| | | |
| --- | --- | --- |
| Roman Polanski Denied Bail | | |
Written by Ivan Radford
Tuesday, 06 October 2009 14:31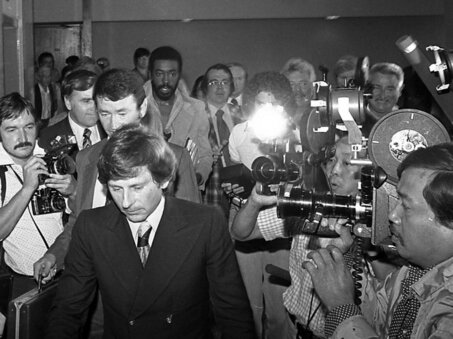 Roman Polanski has been denied bail by the Swiss Justice Ministry. He is currently being held there for possible extradition to the US for unlawful sexual intercourse with a minor.

Folco Galli, a spokesman for the Ministry, told the Associated Press that bail was refused due to fears that he would flee the country. US authorities have been trying to extradite the director since he fled the country 30 years ago after confessing to statutory rape of a 13 year old girl.

The US have 60 days to file a formal extradition request, which, if approved, can be appealed against. Polanski will remain in custody throughout his ongoing appeal. The hearing will start in the next few weeks.
Tags:
arrest
bail
charges
director
film festival
fugitive
minor
rape
roman polanski
switzerland
the pianist
unlawful