| | | |
| --- | --- | --- |
| Arrested Development Movie Gets Script | | |
Written by Ivan Radford
Tuesday, 06 October 2009 11:05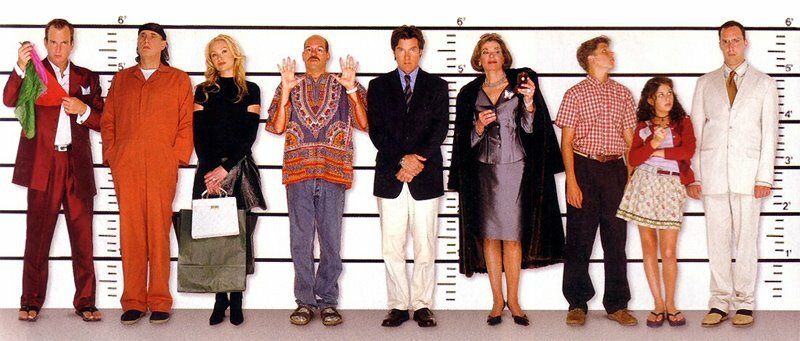 Yes. Yes. YES, it's happening - Mitch Hurwitz has officially, definitely, certainly started work on the screenplay for Arrested Development: The Movie. I know we've all heard rumours before and got all excited, but throw away those Huggies, people, because the movie is actually, positively, finally on its way to our screens.

Old Man Hurwitz, who created one of the Greatest TV Shows Of All Time, will also direct the movie, which will continue the adventures of the much-maligned Bluth family. If we're at the writing stage now, then that means all the cast are on board - the whole thing's been stalled on casting notices, what with Michael Cera daring to be successful as anyone other than George Michael Bluth. But now, Jason Bateman, Will Arnett, Portia De Rossi, Jessica Walter, Jeffrey Tambor, Tony Hale, Alia Shawkat and David Cross will all be together again, ready to wreak havoc in the most dysfunctional, depraved way imaginable.

James Vallely (co-exec producer for the TV series) will be co-writing with Mitch, with the money coming from Imagine (hello, Ron Howard) and Fox Searchlight. If this gets cancelled two-thirds of the way through, I won't be happy. For the moment, though, I'm so excited I think I just blue myself. Now I'm off to do a chicken dance around the living room.