| | | |
| --- | --- | --- |
| Dennis Hopper In Hospital | | |
Written by Ivan Radford
Thursday, 01 October 2009 10:23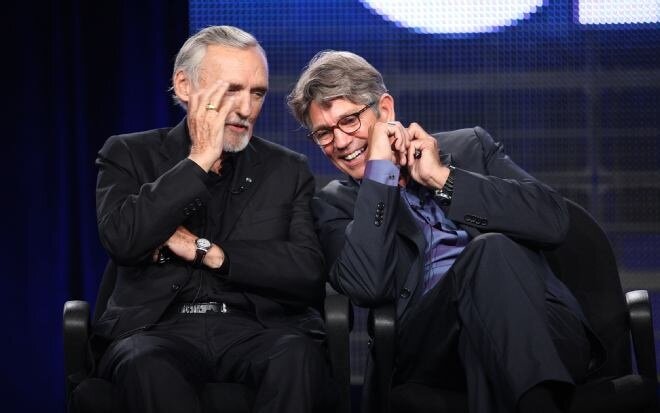 Actor Dennis Hopper has been taken to a New York hospital with flu-like symptoms, his publicist Sheila Feren announced today. The 73 year old actor, who was in town to publicise the TV series spin-off of the movie Crash, is currently being treated following complaints of stomach ailments.

Onlookers reported seeing him taken out of the ambulance with tubes and pipes, one describing it as a scene eerily reminiscent of Blue Velvet.

Breaking through as a goon in 1955's Rebel without a Cause, Hopper rose to fame as co-writer and star of Easy Rider in 1970. Since then, roles in David Lynch's Blue Velvet and Speed have kept the actor's profile high, alongside his extensive art collections - he was one of the first to buy an Andy Warhol can of soup, at $75.

Two chat show appearances with Crash co-star Eric Roberts (above, right) have been cancelled as a result of the illness. No further details of his condition have yet been released. 
Tags:
blue velvet
crash
dennis hopper
easy rider
eric roberts
flu
hospital
new york