| | | |
| --- | --- | --- |
| Damon Sees Gay Dead People | | |
Written by Ivan Radford
Saturday, 19 September 2009 13:31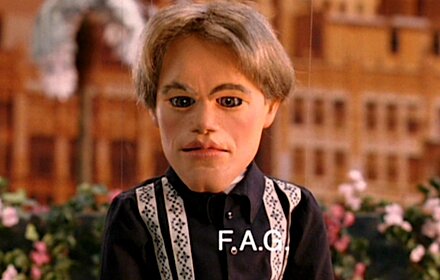 Ok, that's not strictly accurate. But having gained 30 pounds for The Informant! Matt Damon is seriously showing the world his range. First up is Clint Eastwood's next project, a supernatural spooky effort, titled The Hereafter - bless him, even nearing 80 Clint is still trying to do different stuff. According to Warner Bros., it's "like The Sixth Sense". But presumably Matt Damon will have hair. Written by Peter Morgan (genius), it follows Matt's turn opposite Morgan Freeman's Mandela in Eastwood's recently completed Invictus.

But Damon isn't resting there, oh no. Dead people aren't enough for him. He's also now confirmed as a star in Soderbergh's biopic of Liberace - cue obligatory Austin Powers quote, "I can't believe Liberace was gay!" Yes, Matt will be playing Liberace's gay lover, Scott Thorsen, whose palimony suit outed the showbiz star in 1982. Micheal Douglas is already down to play Liberace (no, seriously, he is), and it only took a small bit of persuasion for Steven to get Damon's toyboy down on paper.

Gay people, dead people, is there anything Matt Damon cannot do? I still think of him as that remedial puppet from Team America, but even I can't deny that he's capable of some pretty decent acting. With shooting on Eastwood's scheduled first, at least Matt's got some time before he starts smooching Michael Douglas - I bet he likes those apples very much indeed.