| | | |
| --- | --- | --- |
| Star Trek Boldly Goes Battlestar | | |
Written by Ivan Radford
Thursday, 17 September 2009 12:31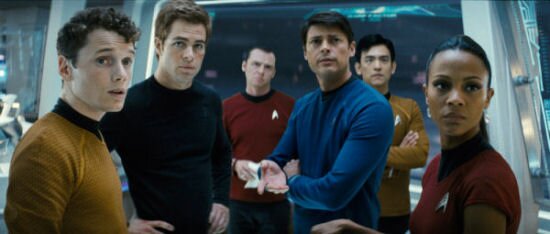 Well, the LA Times visited JJ Abram's latest TV series recently, and no surprises: they got talking about Star Trek. No, there's no plot, but there is talk of allegorical stuff. You know, the kind of thing they did in Battlestar Galactica.

"The first movie was so concerned with just setting up the characters that in many ways a sequel will have a very different mission," said Abrams. "It needs to do what Gene Roddenberry did so well, which is allegory." "We got a lot of critical response from the first one," added Roberto Orci, "so we're trying to keep the next as up-to-date and as reflective of what's going on today as possible."

The LA Times isn't stupid. They jumped at the possiblity: torture? Terrorists? "Those are the kind of issues we're talking about..." admits Orci. Suicide bombers? Political factions? Well, it just might be. And you thought Star Trek was boldly going 60s-style about things. Interesting stuff; I, for one, can't wait to see some blood on Chris Pine's primary coloured t-shirt.