| | | |
| --- | --- | --- |
| Cristoph Waltzes into Green Hornet? | | |
Written by Ivan Radford
Tuesday, 15 September 2009 14:39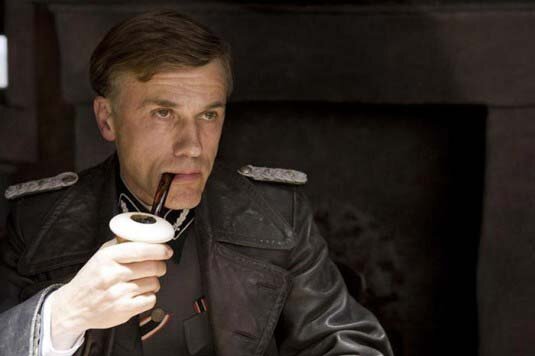 Best Actor at Cannes, and general best thing about Inglourious Basterds, Christoph Waltz is very much a man in demand. Breaking into stardom at the age of 52, it's pretty much the dream most actors cling to in their twilight years. But with Oscar nominations on the cards for Colonel Hans Landa, another prize may have landed in his lap: the part of the villain in The Green Hornet.

Yes, Michel Gondry's Green Hornet is still looking for someone to play Chudnofsky, Britt Reid's evil nemesis. And who better to square off against Seth Rogen than everyone's favourite Jew Hunter? According to Deadline Hollywood, Christoph has already waltzed into the role Nicholas Cage walked out of.

It's a long way to go for The Green Hornet (released in December 2010), but for the actor, it's but a few short weeks before his 53rd birthday. And what better way to celebrate than beating up Britt Reid? Well, other than smoking that pipe of his.
Tags:
britt reid
christoph waltz
green hornet
hans landa
inglourious basterds
seth rogen
villain