| | | |
| --- | --- | --- |
| Dalton Joins Toy Story 3 | | |
Written by Ivan Radford
Thursday, 10 September 2009 15:58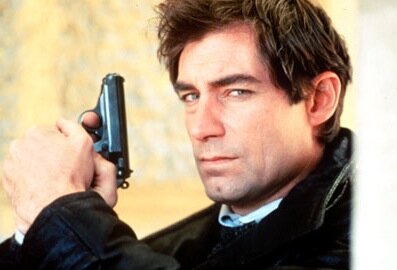 Timothy Dalton? Toy Story? That's right, Pixar fans, everyone's favourite 007 (after Connery, Craig and Brosnan) will be lending his sexy Welsh lilt to Woody's latest adventure.

Dalton will voice Mr Pricklepants, a hedgehog toy (hopefully with a British accent). The man with the moustache was unveiled at a London presentation of Disney/Pixar's forthcoming films - including footage from Toy Story 2 3-D, along with the trailer for the third in the franchise. The plot, from what has been said by various outlets, involves college-bound Andy leaving his toys behind, only for them to end up having to deal with new owners.

Pixar also announced details of its Cars sequel (titled, quite cleverly, Cars 2). It sees Mater mistaken for a spy in Tokyo, before being caught up in a chaotic adventure involving Finn McMissile a British secret agent car (a dead ringer for an Aston Martin, no doubt to be voiced by some former Bond). But Lightning McQueen can wait. The question everyone really wants to know is who would win in a fight: Michael Keaton's Ken, or Dalton's prickly mammal?