| | | |
| --- | --- | --- |
| John Hughes Dies, 59 | | |
Written by Ivan Radford
Thursday, 06 August 2009 23:38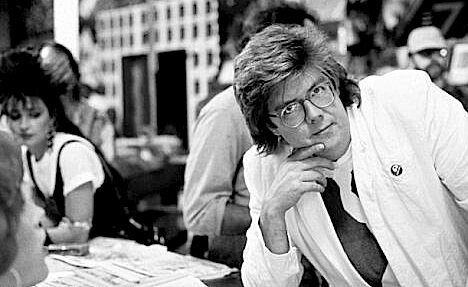 John Hughes, writer, director, producer, and 80s legend, has passed away at the age of 59. Part of the teen zeitgeist in the 1980s, Hughes was responsible for classic hits The Breakfast Club, Ferris Bueller's Day Off, and Weird Science. Away from the helm, he also wrote and produced further favourites, such as the National Lampoon's Vacation series, and Miracle on 34th Street, not to mention Home Alone.

Born in Michigan, a location for many of his films, Hughs started out as a journalist and then advertising copywriter in Chicago. Eventually, he turned his hand to screenwriting, turning out a string of successful movies. Later in life, he withdrew from Hollywood, choosing instead to become a farmer in the Midwest. Even then, he continued to write occasionally, under the pseudonym Edmond Dantes. Credits under the name include Beethoven and Maid in Manhattan. Hughes is survived by his wife Nancy, 39, and his two sons.

An influential figure, Hughes will always be remembered by children of the 80s, who found a certain connection with the director. "Many filmmakers portray teenagers as immoral and ignorant, with pursuits that are pretty base," Hughes told the Chicago Tribune newspaper in 1985. "They seem to think that teenagers aren't very bright. But I haven't found that to be the case. I listen to kids. I respect them. I don't discount anything they have to say just because they're only 16 years old".

Read on to remind yourself why we should never forget about John Hughes.