| | | |
| --- | --- | --- |
| David Carradine: 1936 - 2009 | | |
Written by Laura Humphreys
Friday, 05 June 2009 16:48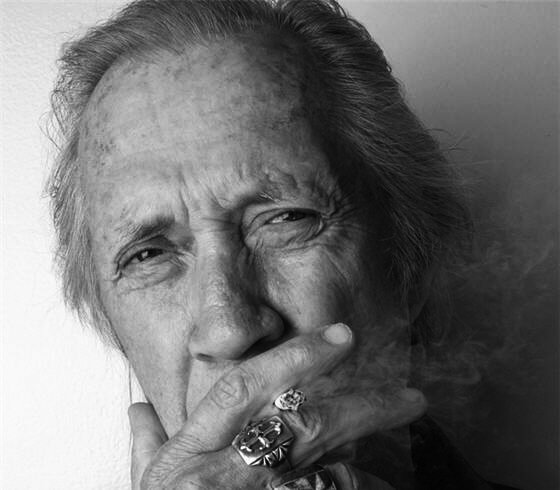 On Thursday, actor David Carridine was found dead in a Bangkok hotel room wardrobe, naked with a cord around his neck and other parts of his body.

Born John Arthur Carradine, David originally took the name of his father, a bit player in over 300 films and TV shows including Cleopatra, Young Frankenstein and Fame. Originally David studied music and composition, but when he found himself composing for his college drama productions, he discovered his own love of the limelight, and went from there to 70s superstardom.

Following some early broadway successes, Carradine starred in Boxcar Bertha in 1972, Martin Scorsese's first feature. Also in 1972, he took on the role of Kwai Chang Caine in the TV series Kung Fu. Kung Fu was made on and off until 1997, and meant that if a martial arts film was being made on American soil, Carradine could be sure of a job.

In his latter years, Carradine was brought to a new audience as the eponymous hitman of Kill Bill volumes 1 & 2. Quentin Tarantino plucked the 70s star from near-obscurity as only Quentin Tarantino can do, and made him a legend to a whole new generation. Cool from the word go (although his opening lines concerning his sado-masochistic tendencies may haunt his memory somewhat), Bill is the object of Uma Thurman's desire for revenge, and proves a rather slippery fish. Infinitely quotable and intensely likeable as all the best badasses are, Carradine's "elder statesman of Kung Fu" aura was in no small part responsible for unbelievable success of Kill Bill and for the world forgetting the epic fail that was Jackie Brown - Tarantino had better be sending some nice flowers.

The nature of Carradine's death means this is not an easy obituary to write - the circumstances in which he was discovered threaten to forever cast as shadow over his legacy. It could be considered oddly apt, however, that such an unexpected death should befall a man of rather unexpected talents. The role in Kung Fu that made him a star also started a lifelong affinity for Oriental philosophy, a subject on which he wrote several books. He served in the US army with writer-director Larry Cohen (a lifelong friend), took no less than five wives, directed several episodes of the Lizzy Maguire show, and followed in his father's hardworking footsteps with hundreds of TV and film credits to his name, from Dr Quinn: Medicine Woman to Alias.

And let us not forget that whatever he was doing in Bangkok when he died, he was doing at 73 years old. Whatever you think of Carradine, he certainly spent his life flying close to the wind...
Bill: Isn't it supposed to be bad luck for the groom to see the bride before the wedding?
Tommy Plympton: Well, let's just say I like to live dangerously.
Bill: I know just what you mean...
Kill Bill Vol. 2, 2002