| | | |
| --- | --- | --- |
| Fast & Furious 6 sounds better in Japan | | |
Written by Ivan Radford
Friday, 17 May 2013 15:19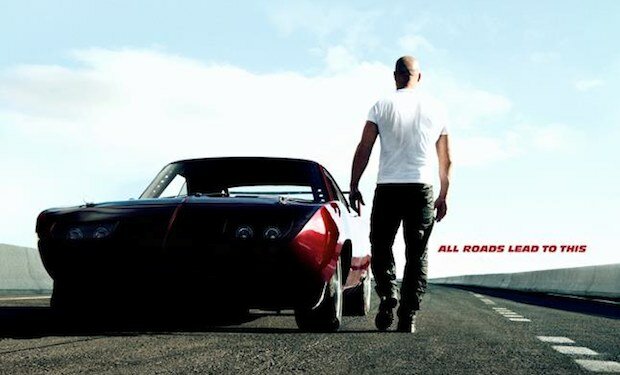 It's hard to have a favourite thing about Fast & Furious. Is it the dreadful dialogue? The sweaty hairless bromance between The Rock and Vin Diesel that sees them whaling on each other like two psychotic baked potatoes? The fact that you could rename the movies "Car vs Boat"? "Car vs Train"? "Car vs Tank"? "Car vs Plane"? The climax of Car vs Plane, which takes place on the world's first never-ending runway?
Nope, my new favourite thing about this franchise is the fact that its quality is summed up beautifully by its titles.
I don't mean 2 Fast 2 Furious (the worst title of a sequel ever, rivaled only by Speed 2: Cruise Control), I mean what it's called in Japan, where, for some reason, the names on the poster oddly reflect the level of goodness/badness within.
What do they call Fast & Furious 6? Fast Six? Furious Six? No, in Japan they call it Wild Speed: Euro Mission.
Yep. Wild Speed. That moniker appeared all the way back in 2001 with the first film. It was followed by Wild Speed X2 and Wild Speed X3: Tokyo Drift - uninspiring names for uninspiring sequels.
Then Justin Lin realised that everything needed to be rebooted. Jumping back a few entries, he started cramming in any ridonkulous bollocks he could to fill the gap between films number two and three. Out went car races. In came car chases. The Fast and the Furious became Fast & Furious.
In Japan, they had an even better way to sum up the shift in gear. They called it Wild Speed: MAX.
How do you top Wild Speed Max as a title? Simple. Wild Speed: MEGA MAX.
You can't fault their logic. The peak of bad car-based action movies matched by the very apex of the film naming art.
Wild Speed: Euro Mission is out in cinemas this week. It's not as good as Wild Speed: Mega Max. You can read our review here.