| | | |
| --- | --- | --- |
| Sorry, Zach Braff. This wins. | | |
Written by Ivan Radford
Friday, 26 April 2013 08:00
If you haven't heard the kerfuffle surrounding Zach Braff's new film, Wish I Was Here, allow me to sum it up in a sentence: the former star of Scrubs and writer/director/star of the lovely Garden State has pulled a Veronica Mars and turned to Kickstarter to fund his project. Why? Because he didn't want to give up creative control to producers.
It's a much better reason than Veronica's give-us-your-money-so-Warner-Bros-don't-have-to logic - although exactly how much creative control Mr. Braff would actually lose to a studio is perhaps debatable.  So why the kerfuffle? Because while there's the satisfaction of helping out a creative artist to achieve their goal there's also the slightly niggling knowledge that you helped to raise $2 million for someone who earned over four times that amount for a single season of Scrubs.
To go back to our previous rant about Veronica Mars, there are indie filmmakers out there who put everything on the line to get their film made. I love Zach Braff - and I really want him to direct another movie - but if he really wanted to get his film made the way he wanted, I suspect he could do the same. Is that a reason to get angry at him? Not at all. You can decide what to Kickstart or what not to Kickstart - he's not waking you up at 5am demanding your life savings or first born children.
But it's a moot point anyway. Because this exists: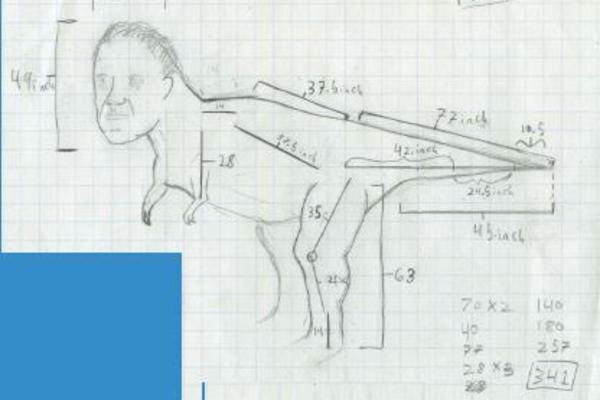 "I am going to build a roughly thirteen foot tall tyrannosaurus with Christopher Walken's head," promises Ethan Cyr on his Indiegogo page for Christopher Walken Rex.
Sorry, Zach. But his is better.