| | | |
| --- | --- | --- |
| Billy Barb Thornton | | |
Written by Ivan Radford
Friday, 10 April 2009 09:30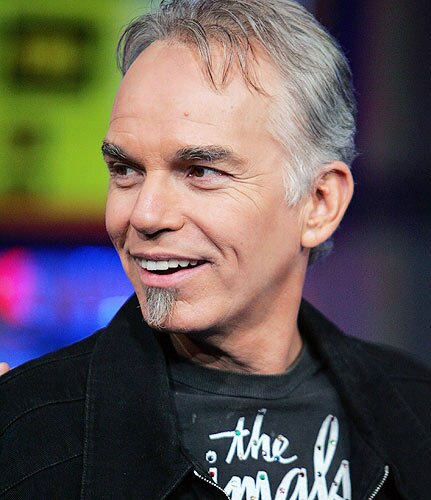 Still panicky about Joaquin Phoenix's bearded retirement plan? Well, fear not, because hot on his heels comes Billy Bob Thornton, much-loved actor and full-time drummer. Appearing with his band, The Boxmasters, on Canadian Broadcasting Corporation radio, he was prickly, at best.

When host Jian Ghomeshi implied that music was a "hobby", Thornton proceeded to debunk the interview, mumbling non sequitirs and refusing to play ball: "How long ago did the band form?" "I don't what you mean by that". He even started talking about the magazine Famous Monsters of Movieland, which he read as a child. "What does that have to do with music?" "Music? No, it was a monster magazine."

Having made 8 albums himself, the 53 year old reacted badly to a reference to his Oscar-winning movie career, which Ghomeshi defended as being "just context". The group proceeded to perform an instrumental number without Billy Bob playing.

Here's the whole of the movie star's mood swing: