| | | |
| --- | --- | --- |
| How to choose a new Pope - a movie guide | | |
Written by Ivan Radford
Tuesday, 12 February 2013 08:29
Right now, across the world, millions of people are still in shock at the sudden resignation of Pope Benedict XVI yesterday. But how do they choose a new Pope? A long, complex process that's normally carried out when the previous head of the Catholic Church is dead. In other words, who knows?
Luckily, cinema has researched the subject long and hard and tells us exactly what to expect... 
1. Voting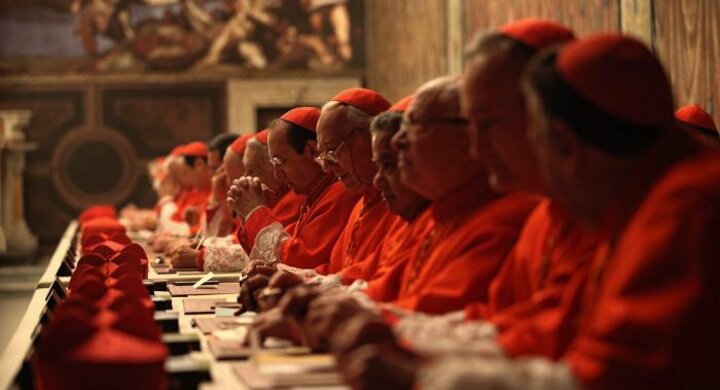 This one's a must. Unfolding in more awkward silence than a badly invigilated GCSE Maths exam, cardinals sit around for days with a piece of paper on their desk, waiting for inspiration to strike. After hours, if they're lucky, they might have a doodle of themselves as a cowboy. Presuming they haven't just copied off the person next to them.
(As shown in: Habemus Papam / We Have a Pope)
2. Exploding helicopters
After all that sitting around, there's nothing like the ritual blowing up of a helicopter to inspire a wave of voting. This sacred ceremony is usually carried out by Ewan McGregor - and followed by the Vatican's other tradition: the ritual burning of Ewan McGregor. But if he is unavailable, any evil Carmalengo will do. 
(As shown in: Angels and Demons)
3. Decoy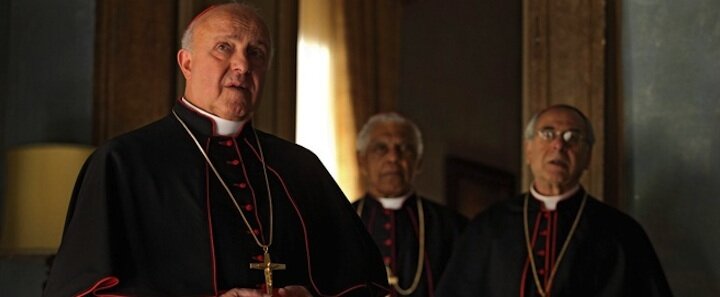 With Ewan McGregor burned to a holy crisp, a period of panic is likely to ensue. If not paratrooper Pope, then who? While voting starts again, it is customary for the Vatican to appoint a therapist for confused candidates - and a decoy to hover around the Papal apartments, twitching the curtains and eating his food, to make the public think that a decision has been reached swiftly and with unanimous insight from God.
(As shown by: Habemus Papam / We Have a Pope)
4. Volleyball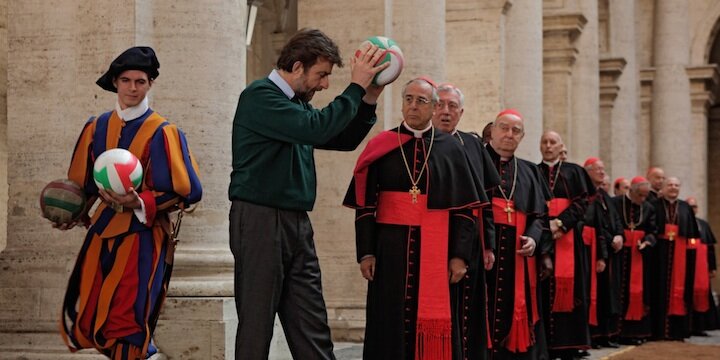 With the world outside convinced and the voting far from over, there's only one solution to this whole problem: volleyball. The sacred Vatican Volleyball tournament, organised by said therapist, is a fun way to stay relaxed and pass the time until another helicopter blows up and makes everyone's decisions for them. With its fixed teams and carefully umpired scores, volleyball is usually the only form of order and communication to be found among the bureaucratic chaos, political machinations and uncomfortable therapy sessions.
(As shown by: Habemus Papam / We Have a Pope)
5. A miracle!
What else does the Vatican do behind closed doors, apart from play volleyball? Give guided tours to people on holiday. But all it takes is for one American to take a wrong turn and trip over a curtain and voila! Out pops a new pope in full regalia on the balcony. That wasn't so hard now, was it? 
(As shown by: That Papal classic, Eurotrip)
And that's how they choose a new pope. I'll let you know as soon as Ewan McGregor leaves the country.