| | | |
| --- | --- | --- |
| Olympus Has Fallen trailer blows up White House like it's still 1996 | | |
Written by Ivan Radford
Wednesday, 23 January 2013 07:44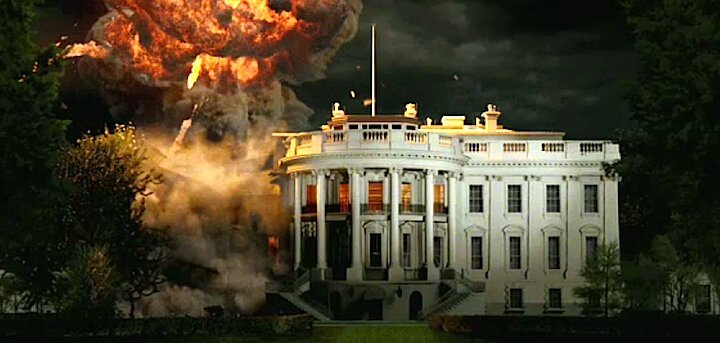 Poor old President of the United States. He doesn't have it easy. If his home isn't being blown up by aliens, his airplane is being invaded by Russians. But now, 10 years after those ridiculous events, Antoine Fuqua is back to blow up the White House again like it's still 1996. Yes, from the director of Training Day comes some gubbins about Gerard Butler saving Aaron Eckhart (Mr. President) when some terrorists hold the whole building hostage.
It's Air Force One, but on the ground instead of a plane. The only problem with Mr. Fuqua's truly groundbreaking idea? At no point does Aaron Eckhart get to punch Rick Yune in the face and shout: "Get off my plane!" Instead, he says: "The United States does not negotiate with terrorists." Shove the word bitch on the end and I am so there.
A patriotic Morgan Freeman playing a patriotic Morgan Freeman and the White House blowing up? We haven't had it this simplistically jingoistic since the 1990s. 
Olympus Has Fallen is in cinemas on Friday 17th April. I can't wait. Read on for the trailer.