| | | |
| --- | --- | --- |
| Poster of the Week: Welcome to the Punch | | |
Written by Ivan Radford
Saturday, 05 January 2013 11:17
In case you needed more proof (other than the Welcome to the Punch trailer) that Eran Creevy's London crime flick is shaping up to be potentially bad-ass, try this on your retinas: the Welcome to the Punch poster.
The trendy bars, hinting at prison, the striking white and blue contrast in the text, the big star names, the decision to leave the background as just one circular gradiant - they all suggest a promising level of confidence in its own product. Not least because it's not just some knock-off of a Guy Ritchie poster.
I'm really rather stoked about this one.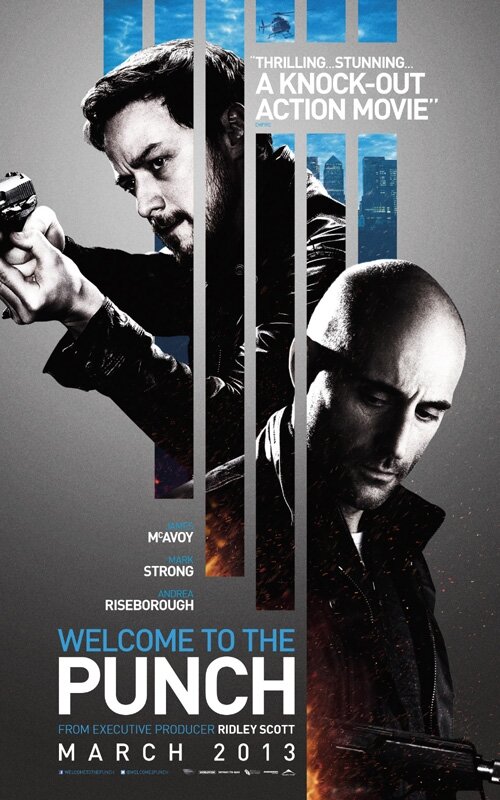 Last Updated on Wednesday, 09 January 2013 15:20