| | | |
| --- | --- | --- |
| Oblivion trailer proves Morgan Freeman can survive ANYTHING | | |
Written by Ivan Radford
Monday, 10 December 2012 08:08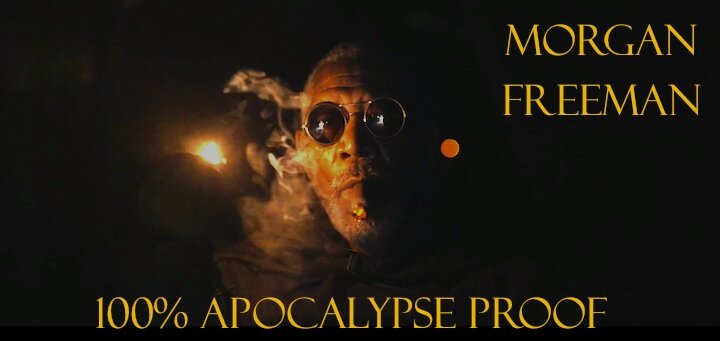 Is there anything Morgan Freeman can't survive? The new Oblivion trailer suggests not. Mr. Freeman is often mistaken for God, but it turns out he's genuinely 100% apocalypse. Even when aliens destroy the whole planet except Tom Cruise.
Here's just a short list of the things that have failed to kill Morgan Freeman over the last few decades: 
Shawshank Prison - SURVIVED
Comet's Deep Impact with Earth - SURVIVED
Bane - SURVIVED
A Spider That Came Along - SURVIVED
Amistad - SURVIVED
The Bonfire of the Vanities - SURVIVED 
Read on for the latest. He's so invincible he even wears sunglasses. Oh yeah.