| | | |
| --- | --- | --- |
| Awww of the day: Man flies Up house around Mexico | | |
Written by Ivan Radford
Tuesday, 20 November 2012 15:47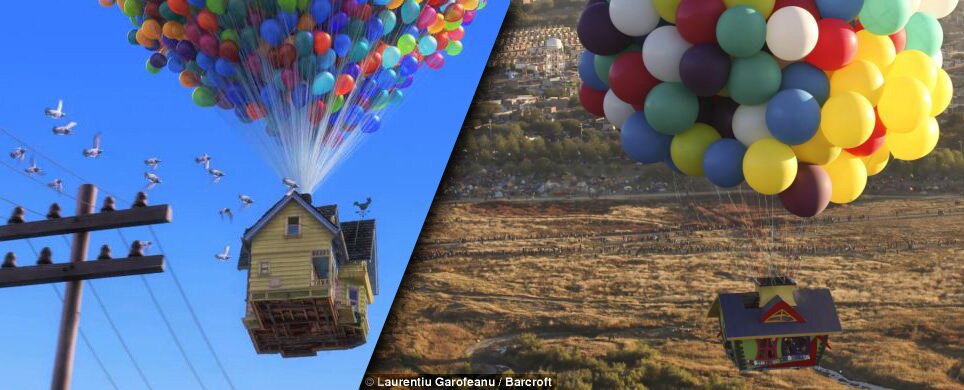 Ok, this is too cute not to mention.
As you may already know, I spend my day job hunting through stories about housing markets and other curious property news and came across a mad man - in, of all places, The Daily Mail.
Called Jonathan Trappe, he's a cluster-balloonist (easy there, Grandma) who attached a couple of hundred helium balloons to a tiny house and took off into the sky.
OMG, IT'S JUST LIKE THAT FILM UP. Except without the incredibly sad montage at the beginning, the stupid talking dogs and that horribly forced narrative structure that had nothing to do with the first half of the film.
So in other words, this is exactly what Up should have been. It's even in 3D.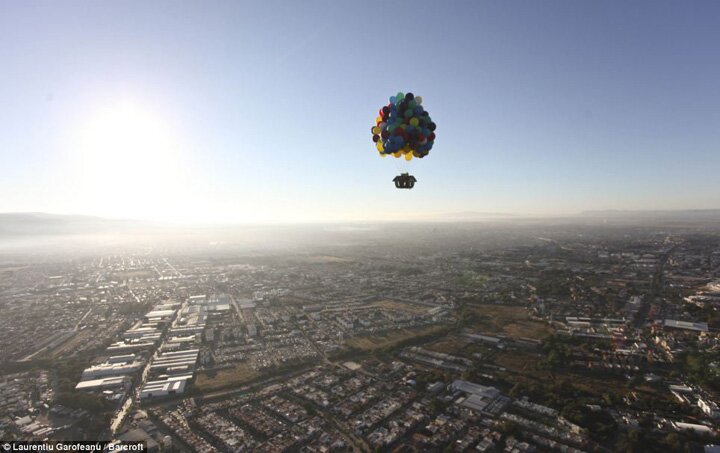 Photo credit: LAURENTIU GAROFEANU / BARCROFT U/ Barcroft Media / Landov / Daily Mail



Trappe is now planning to do the same thing again after raising some attention (and funds) with his house stunt - but this time across the Atlantic in summer 2013.




Expect it to be adapted in a blockbuster starring Dwayne Johnson and Michael Caine by the following Autumn. Journ3yD to the Sky, anyone?