| | | |
| --- | --- | --- |
| Why the new Les Misérables trailer has me sold | | |
Written by Ivan Radford
Tuesday, 13 November 2012 07:41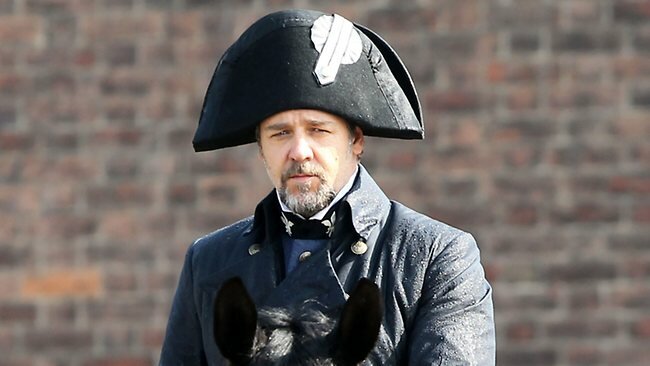 A new Les Misérables trailer hit the internet last week - and it has me completely sold on what I once dismissed as an unnecessary musical adaptation. Why? Not Russell Crowe's wang hat, as The Shiznit has dubbed it. It actually goes back to the extended behind the scenes trailer, which I saw for the first time last week before a screening of The Master.
What makes this on-screen musical different to the rest, this featurette argues, is that every song is recorded live on set. Yes, even Russell Crowe's. (And you know what? Boy can sing.)
The result, Hugh Jackman explains, is that they have more freedom than when they have to mime to a backing track. The downtrodden, quieter take on I Dreamed A Dream by Anne Hathaway? That's because she's not just singing. She's acting.
Tom Hooper pops up halfway through and shares his thoughts. "I wanted to do something truly revolutionary," says the director of The King's Speech.
Hilarious irony aside, are you convinced that this is a genuine game-changer? I am. 
Not just in terms of recording songs in-camera; in terms of marketing. The four and a half minute video, not a trailer by any means and far from a teaser, played out exactly like a special feature on a DVD. At first audience members continued filing in and making noises, chatting over Tom Hooper's ambition to buck convention. But after a minute, they started to realise this was no ordinary trailer. Curiosity got the better of them and they watched it attentively. 
That's the clever part. My friend turned to me afterwards - he's no musical fan - and said: "That was interesting." He may not go and see the film, but the trailer has done its job. If he comes across someone else talking about it, he can now join in the conversation.
"The thing is, you see, they're recording all the songs live instead of using a backing track. It's radically different from any other musical film that's been done before. It gives them the freedom to act as well as sing," he'll say.
And just like that, everyone has been turned into a marketing soundboard for a film, regardless of whether they like Les Mis or not. And as more people hear of their new method of production, all the fans of the stage show (and don't forget, there are LOTS) who were previously hesitant, may well change their minds about seeing it.
A well-made, genuinely interesting, markedly different trailer that tackles head-on the main criticism facing a major film? Well played, Universal. Well played. 
I'm still not sold on Russell Crowe's wang hat, though.
Here's the new Les Misérables international trailer. Bet you a tiny poor girl dying of consumption that you find it 42% more appealing after seeing that last video.