| | | |
| --- | --- | --- |
| Why I love teaser trailers for teaser trailers | | |
Written by Ivan Radford
Tuesday, 23 October 2012 15:06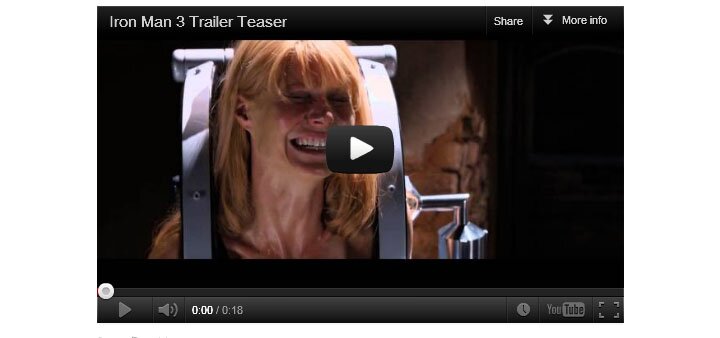 If you went anywhere near the Internet yesterday, it was impossible to avoid Iron Man 3's teaser trailer. Not a teaser trailer in the traditional sense of a teaser trailer – i.e. a trailer that teases the film – but in the modern sense of the word: a teaser trailer that teases the actual teaser trailer, which, in turn, teases the film.
This trailer-for-a-trailer bollocks has become increasingly commonplace since Prometheus' marketing blitz in May. Lincoln and even Looper have joined in the trend, both paving the way for Iron Man 3's 18 seconds of utterly pointless cackwaffle, which premiered yesterday and promptly racked up (at the time of writing) 2,220,637 views.
But what if I'm wrong? What if all this trailer-for-a-trailer business isn't just a cynical way for PR companies to take advantage of desperate film sites that'll do anything for a bit of extra traffic from millions of excitable consumers, thereby cheapening not only the art of marketing a film but also that of cinema itself?
Hell, now I've thought about it, we could actually learn a lot from Iron Man 3's teaser trailer teaser trailer. Imagine how much simpler human existence would be if we applied that same principle to the rest of our lives.
Some examples:


Blurbs for blurbs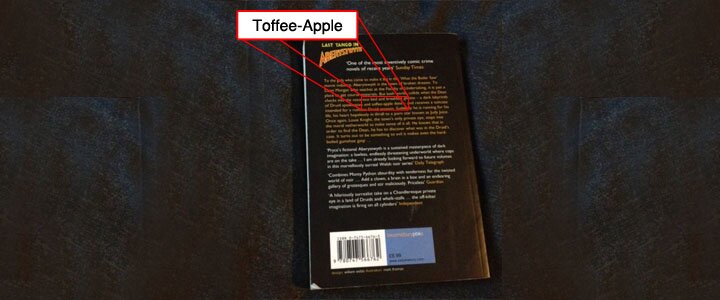 You're looking round Waterstones, you spot a good-looking book but can't decide whether you should commit the time to reading all those scary words on the cover. Fear not! Using the revolutionary new blurb-blurb system, you can read a sneak preview of one word from the back cover, making you ultra-prepared to read the blurb if the blurb-blurb catches your interest. Literature has never been so oversimplified. Dumbing down? No, this is smartening up! I'm amazed Michael Gove hasn't introduced it already.


Wine tasters for wine tasters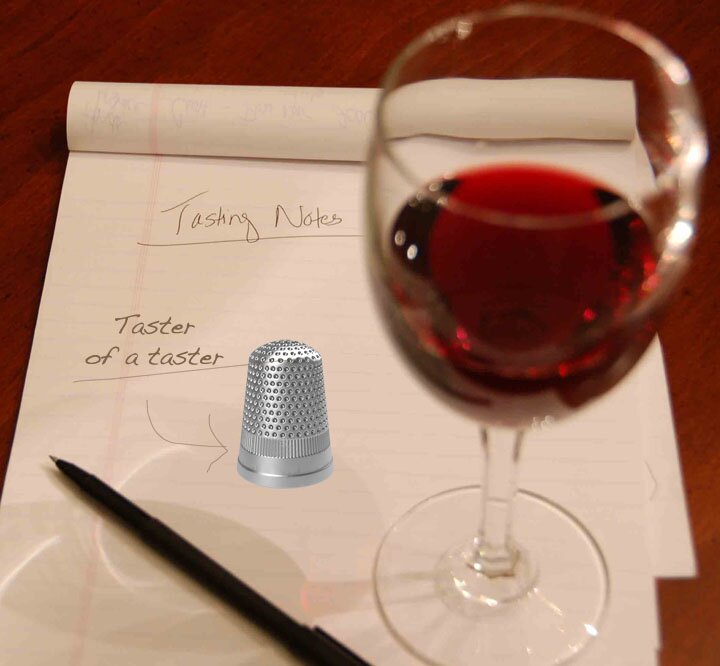 Going wine tasting but don't know if you want to taste the wine? Your worries are over! Just sip from this tiny taster thimble of wine instead - and if you like the taste of the taster-taster, you can taste the taster without delay, Wine tasting-tasting: because you don't know what wine's tasted like... until you've tasted it.


Teaser tweets for tweets

Planning to tweet something but need everyone to know you're about to tweet it? Try a teaser tweet about a tweet. Just a handful of letters from your tweet will make for a convenient tweet-sized tweet, letting you tweet part of your tweet without actually tweeting it! With guaranteed retweets because people in this modern, preview-obsessed Internet era are stupid, teaser tweets are the logical way forward. Why use one tweet when three will do?


Trailers for trailers for trailers
Want to tease a trailer for a film but desperate to generate as much mindless hype as possible? Then you need a teaser trailer for a teaser trailer for a teaser trailer. Simply take your two-minute trailer, cut it down to an 18-second teaser, then cut THAT down to a two-second clip. Call it a "sneak preview", publish it 12 hours before your teaser trailer for your teaser trailer and wait for everyone to publish it all over the intern - actually, no wait. Film blogs would never be that stupid, would they?



 

A teaser of a message for all the websites out there who are that stupid:

WH*  T**  F***  DO  ***  K**P  ENC**R*G*NG  TH**  B***SH** ?