| | | |
| --- | --- | --- |
| COMPETITION: Win tickets to Paranorman [CLOSED] | | |
Written by Ivan Radford
Sunday, 09 September 2012 12:49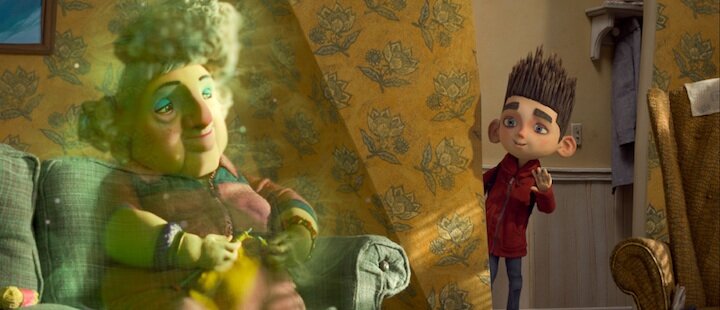 Do you like animated movies? Do you like dead people? Do you like seeing animated movies about dead people? Then good news, you twisted human being: you can win a pair of tickets to see a preview screening of Paranorman this Wednesday (12th September) plus by a Q&A with the directors! 
The preview of Universal's stop-motion comedy, about a lonely boy who talks to dead people, is at the BFI at 6.10pm and is almost sold out. The film will then be followed by a Q&A with British duo Chris Butler and Sam Fell. You could ask them anything you want. Like "Why did you make a film about a boy who can talk to dead people? Are you wrong in the head?" or "Is this all based on personal experiences?" or even "Did Bruce Willis torment you as a child?"
All you have to do to bag your own pair of tickets is answer this question:
If you could talk to any dead person, which dead person would it be and why? 
The best answer wins. 
Send you answers to  This e-mail address is being protected from spambots. You need JavaScript enabled to view it  by midday on Tuesday 11th September. Or tweet it to us @iFlicks. 
THIS COMPETITION HAS NOW CLOSED
For more information on the BFI Paranorman screening - or to buy tickets if you don't win - go here.