| | | |
| --- | --- | --- |
| The Avengers Assemble Trailer Contains Spoiler | | |
Written by Ivan Radford
Thursday, 01 March 2012 07:43
The Avengers Assemble (yeah, that's the title in the UK now) has a new trailer. That trailer goes BRRRRMMMMMM.
It also contains a pretty massive spoiler, uttered by Mark Ruffalo's Bruce Banner halfway through: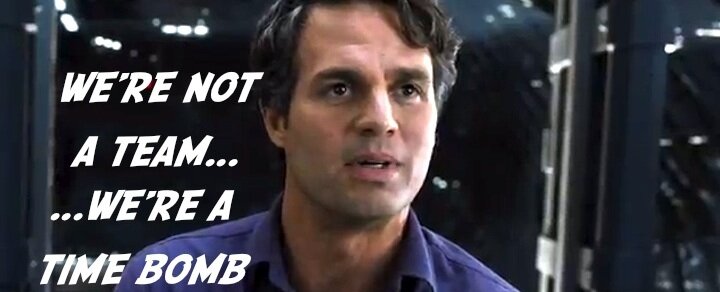 OMG. THEY'RE A TIME BOMB. Who's got the explosives? Does it go off when Iron Man flies at less than 50 miles per hour? What does this time bomb look like? Maybe it's that Giant Robot out of Transformers that turns up near the end. And more importantly, what happens when the time bomb goes off? I'm betting that Josh Brolin turns up and does imitations of everybody in the cast circa 1963.
Read on for the rather awesome new Avengers trailer. And make sure you rewind it at least three times to hear Bruce Banner's crucial line.
Tags:
comic book
iron man
joss whedon
mark ruffalo
robert downey jr
superhero
the avengers
the avengers assemble