| | | |
| --- | --- | --- |
| Pixar's Full Trailer for Brave is Properly Pretty Stuff | | |
Written by Ivan Radford
Wednesday, 16 November 2011 17:11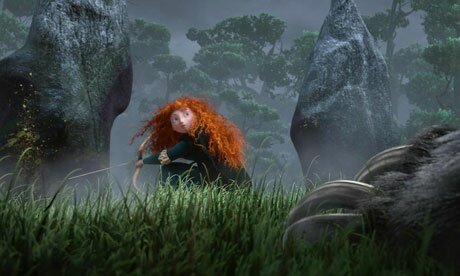 "I saw something that day. Something I'll not forget."




That pretty much sums up the full trailer for Pixar's Brave. Billy Connolly narrates the tale of a much-feared monster that terrorises a Scottish village. "It stands 11 feet tall... Its face scarred with one dead eye..." Then, just when you think he's describing The Grufallo, up pops our little heroine Merida.




A unconventional fighter in a village of muscular warriors? Mythical beasts? A dad with a strong Scottish accent? Yes, this is an awful lot like How to Train Your Dragon, but Brave still looks like something special. And I'm not saying that just because Kelly Macdonald, Julie Walters and Emma Thompson are in it.


Read on for the full trailer.



 

Brave is out in UK cinemas next year. Expect a lot of girls to die their hair red by then.