| | | |
| --- | --- | --- |
| Carnage UK Trailer Is Completely Hilarious | | |
Written by Ivan Radford
Tuesday, 15 November 2011 07:34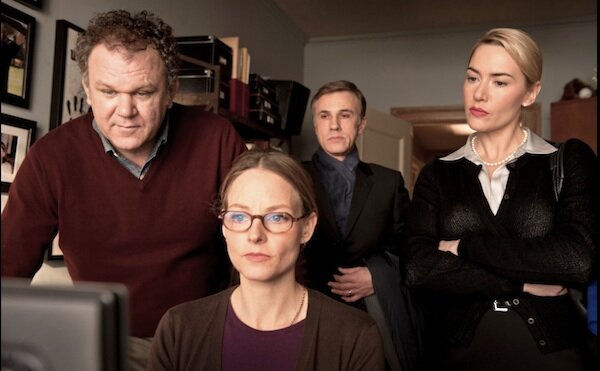 "You know, we forget to ask you guys - do you want a cup of tea?"
So begins the Carnage UK trailer, all bright and friendly as two sets of parents (Kate Winslet/Christoph Waltz, Jodie Foster/John C Reilly) meet to discuss a violent incident between their sons in a playground.
Then, everything goes all Noah Baumbach. And the dialogue razors come out. 
"My son did not disfigure your son."
"You think my son is a snitch?" "I don't think anything!" "If you don't think anything, don't say anything."
Who knew that Roman Polanski had it in him? The Carnage UK trailer plays out like a bawdy comedy, happy to sit there and let its witty script take centre stage. Impeccably delivered, horribly uncomfortable - and completely hysterical.
"I think I'm going to vomit again." 
Carnage is out in UK cinemas in February 2012. Read on for the full video. 
Tags:
carnage
christoph waltz
jodie foster
john c reilly
kate winslet
roman polanski