| | | |
| --- | --- | --- |
| The Hunger Games Trailer Craps All Over I'm a Celebrity | | |
Written by Ivan Radford
Tuesday, 15 November 2011 06:34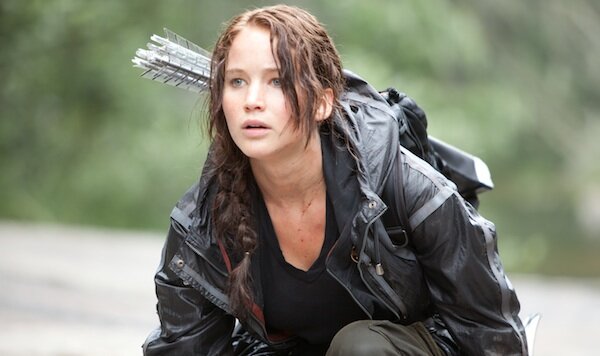 In a seemingly endless wave of dystopian-movies-this and reality-TV-films-that, it takes something special to stand out. It turns out that something is Jennifer Lawrence with a bow and arrow. And The Hunger Games trailer certainly has that.
Based on Suzanne Colinns' best-selling novel, The Hunger Games is about a bunch of kids (aged between 12 and 18) who are selected as part of an annual, incredibly-fatal TV contest. It's a bit like Battle Royale. With a PG-13 certificate.
But if you're worried about the lack of violence and the glossy looks of the gorgeous teen cast, don't: Jennifer Lawrence is only in it because Katniss Everdeen volunteers to replace her younger sister in the kill-or-be-killed tournament.
The Hunger Games may not have the blood splatter of Kinji Fukasaku's mental murder spree, but director Gary Ross has got garish pink costumes, a big budget and one heck of a sympathetic heroine. 
The Hunger Games UK release date is Friday 23rd March next year - and the film is looking very good. Hell, The Hunger Games trailer alone craps all over I'm a Celebrity Get Me Out of Here. Read on for the full video.
Tags:
2012
battle royale
death
gary ross
jennifer lawrence
josh hutcherson
lenny kravitz
reality tv
the hunger games