| | | |
| --- | --- | --- |
| Michael Fassbender Fassbending Dracula = Total Eargasm | | |
Written by Ivan Radford
Friday, 04 November 2011 07:50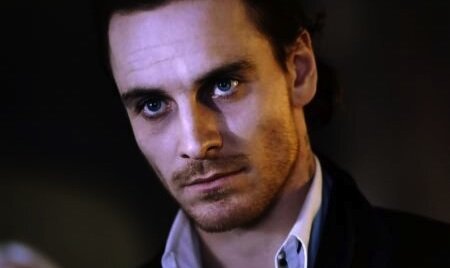 Michael Fassbender - clearly inspired by Monday's collection of ghost stories read by scary actors (and Christopher Walken) - popped up on BBC Radio Ulster this week to perform Bram Stoker's Dracula. Fassbender? Dracula? Fasscula? Hell yes.
Voicing Jonathan Harker and the Count himself, it's a veritable fest of Fassbending, as he lisps and croaks his way through 10 episodes with a wonderfully dodgy accent.
"When I am done with him... you shall kiss him at your will..." he purrs, sounding like the sexiest non-Transylvanian vampire ever.
The series is still continuing, every night at 11.45 in 15 minute chunks. Which means that the first four parts (all broadcast on Halloween) are on iPlayer for another 4 days, while the rest are around for a week.
In total, that's 150 minutes of bloodsucking, James D'Arcy, Daragh Carville's neat script, and lots of sexy, sexy Fassbending.
Click here. Listen. Now. Or read on for the first episode. Your ears will thank you in the morning. It's either that or you go and buy X-Men: First Class on DVD. Or do both.