| | | |
| --- | --- | --- |
| New Tintin Trailer Is Almost Convincing | | |
Written by Ivan Radford
Thursday, 06 October 2011 06:12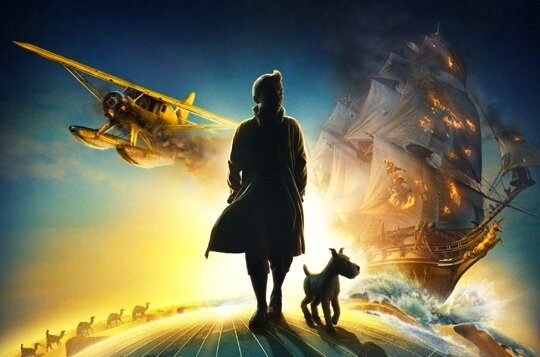 For about 60 seconds in the new Tintin trailer, I was completely sold on the whole thing.
Motorbike chases, shiny sidecars, running along walls and jumping through the air - all the while sporting a perfect, immovable quiff. Yes, that's Steven Spielberg's Tintin, exciting action and animated character models as fixed as a dead fish in concrete. But once this latest trailer gets going (and you forget about the fact that everyone looks like rejected cast members of The Polar Express), there's a tiny glimpse of hope that The Secret of the Unicorn might actually deliver on its promise to be a big blockbuster based on the classic Belgian comics.
Motion capture still looks a bit like meh-tion capture, but on the big screen, who knows? With Joe Cornish and Peter Jackson still flashing up in the credits (and Andy Serkis doing a decent Captain Haddock voice), for the first time I'm thinking this just might work. For 60 seconds, at the very least.
The Adventures of Tintin: The Secret of the Unicorn is released on Friday 26th October in 3D. Read on for the full video.