| | | |
| --- | --- | --- |
| New Dragon Tattoo UK Trailer Tells All | | |
Written by Ivan Radford
Monday, 26 September 2011 06:23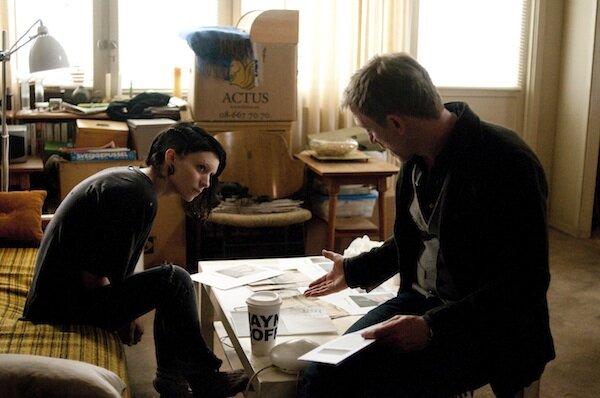 People are often complaining these days about trailers that give away too much of a film's plot. And The Girl with the Dragon Tattoo's UK trailer is one of those. Not that it's a bad thing.
It rushes through the basic set up: dogged journalist Mikael Blomkvist (Daniel Craig) is hired to investigate the death of the daughter of an old man (Christopher Plummer), only to be assigned help from sociopath hacker Lisbeth Salander (Rooney Mara), who did the background check on him in the first place.
What follows is a montage of snowbound landscapes and shots of Rooney Mara looking menacing with her hair and make-up - and it's arresting stuff. That's mostly credit to Trent Reznor's identifiable music throbbing away in the background; we've seen these plot details before, it seems to say, but David Fincher's film has a feel (and a dark sense of humour) all of its own. 
Judging by the cast, that first Dragon Tattoo official trailer, and the director's past work, it's easy to believe. The Girl with the Dragon Tattoo is out in the UK on Boxing Day. Swedish Bum Rape: The Movie. Something for the whole family.
Read on for the new video - or head this way to read our The Girl with the Dragon Tattoo review.