| | | |
| --- | --- | --- |
| It's time to play the... Muppets: Green Album | | |
Written by Ivan Radford
Wednesday, 17 August 2011 15:34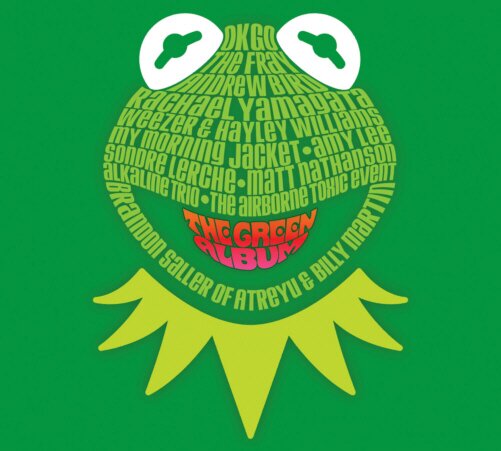 It's time to play the music - but this ain't no Muppets music you've heard before. This is Muppets: The Green Album, a compilation of cover versions of classic Muppet tunes by random bands and artists.
Kicking off with OK Go's rendition of the theme song, it's an eclectic (and odd) mix of stuff, from Weezer doing The Rainbow Connection to Alkaline Trio's punk cover of Movin' Right Along. By now you've either smashed your computer in disgust or you've scrolled down to start listening out of curiosity.
At the moment? I'm in the second camp, but there are some that just plain don't work (skip OK Go's theme straight away). But others, such as Movin' Right Along, somehow sound pretty good, even without the fuzzy double act vocals of Kermit and Fozzie Bear.
The full album is out on Monday 23rd August, but NPR.org have got the whole thing up for streaming, plus a track listing. Read on to listen to the full album - or head this way to listen to our classic Muppets Christmas playlist from last year's Advent Calendar.
What do you reckon? Muppetational or worthy of Statler and Waldorf?